Estimated reading time: 2 minutes
Congratulations on your upcoming wedding! From the engagement to the planning, it's such an exciting – and busy – time. Once you have the date and the venue nailed down, it's time to start thinking about sending your save the date cards. These are note cards that you send out before your formal invitations to ask people to reserve the date of the wedding in their calendar.
Before you get started on your save the date cards, you'll need to have a few things taken care of:
Your date. This may seem like a no-brainer, but guests can't make a note on their calendars until you've committed to a date.
Your venue. Guests will need to know if it's a local or destination wedding, so they can plan – and budget accordingly. If you're still working out the details but know the city where the festivities will take place, just include that instead of the venue name.
Your website. Creating a wedding website is one of the first things you should do once you set a date and choose a venue. Now, add the URL to your save the date cards so guests can check back for more details.
Your theme. Knowing your general wedding theme or colors allows you to match your save the date with your overall look.
Your save the date style. The options are endless for creating a save the date that reflects your personality. You can go with a photo save the date, with a shot of you and your partner, or keep it classic with a text-only design. Want to make sure your invitees keep track of your date? Choose a save the date magnet option.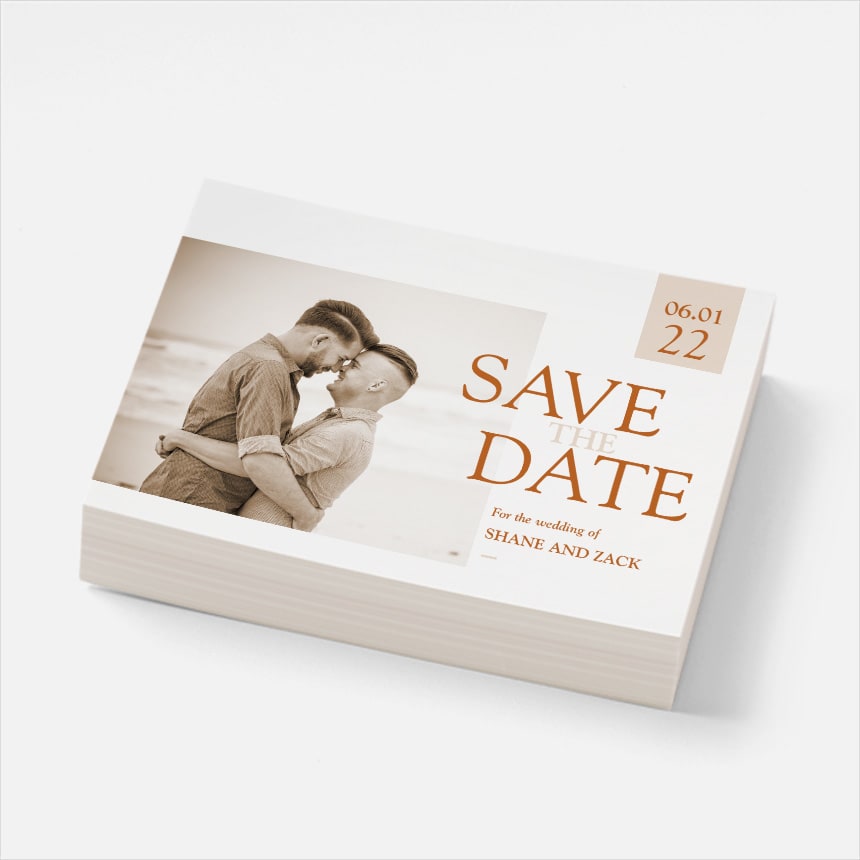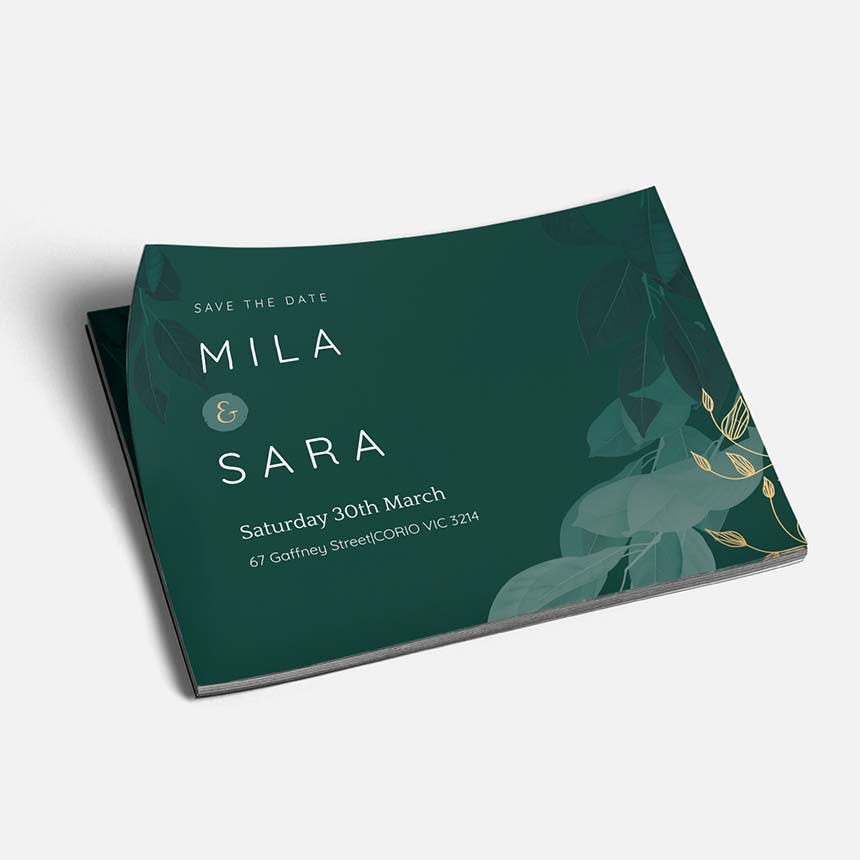 So now that you have some ideas on what to include on your save the date, let's go over when to send it based on what type of wedding you're having.
When to send save the dates for a local wedding – 6 to 8 months.
Even though your wedding is close to home, it's still important to give your guests ample notice of your big day. We recommend sending your save the date cards six to eight months before your wedding.
When to send save the dates for a destination wedding – 9 months.
Going bon voyage? How exciting. This wedding typically involves longer stays, airfare and child care. It's important to give guests a little more notice, so we recommend sending your save the date cards nine months in advance.
When to send save the dates for a postponed wedding – as soon as you can.
Change of plans? Whether you have a new date set or not, let guests know your plans immediately. Send out a "change the date" card if you don't have your date, or a new save the date if you do.