Estimated reading time: 6 minutes
Christmas is right around the corner, and 'tis the season to give a big thank you to all the people who've supported your business in 2023. So, before you get caught up in decking the halls and preparing Christmas orders, think about gifts for employees and customers that are memorable and professional.
But let's be honest — shopping for your employees and customers can be a bit of a dilemma. What can you get them that they'll not only love, but actually want to use? Or, in the case of food and sweets, immediately devour? Get inspired with these 11 personal (and practical!) gift ideas.
Gifts for employees
1. Kick off the year with a desk calendar.
Get your employees ready and excited for the new year with a personalised desk calendar. Choose a colourful design that adds instant personality to their workspace (whether that's at home or in the office). Or, if you really want to make your Christmas gift personalised, you can customise your calendar with their name and your company logo. It's an easy way to keep the weeks and goals for 2024 at the front and centre of your employee's attention…no wall space necessary!
2. Give them something delicious.
Is there anything better than a sweet treat to celebrate Christmas? Put in an order for some tasty biscuits, cakes or tray bakes a local bakery, then separate and package those goodies for your team. To add a personal touch, try packaging the treats inside a customised coffee mug, complete with your company logo and the employee's name. Or, wrap them in festive paper complete with a personalised 'Happy Christmas' sticker.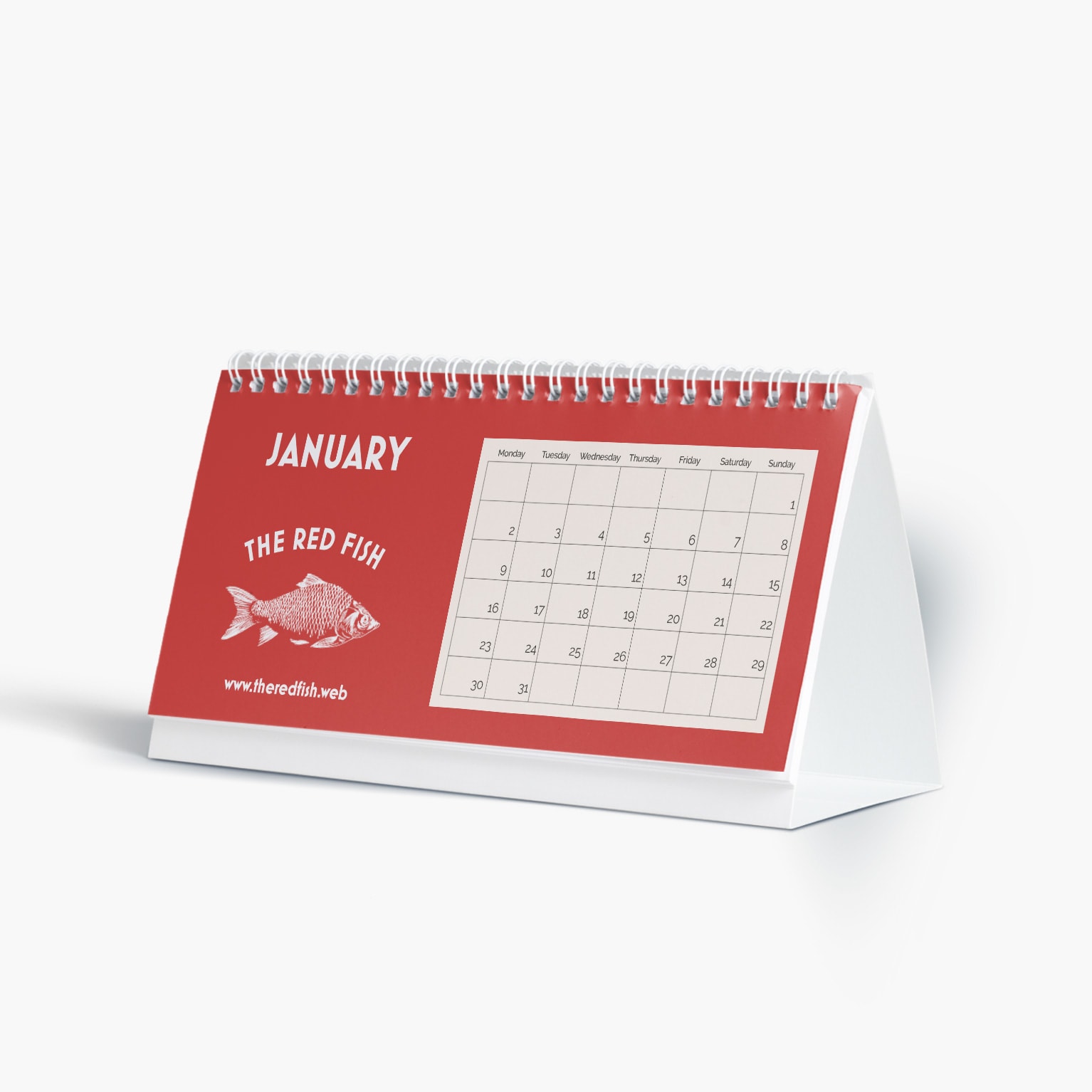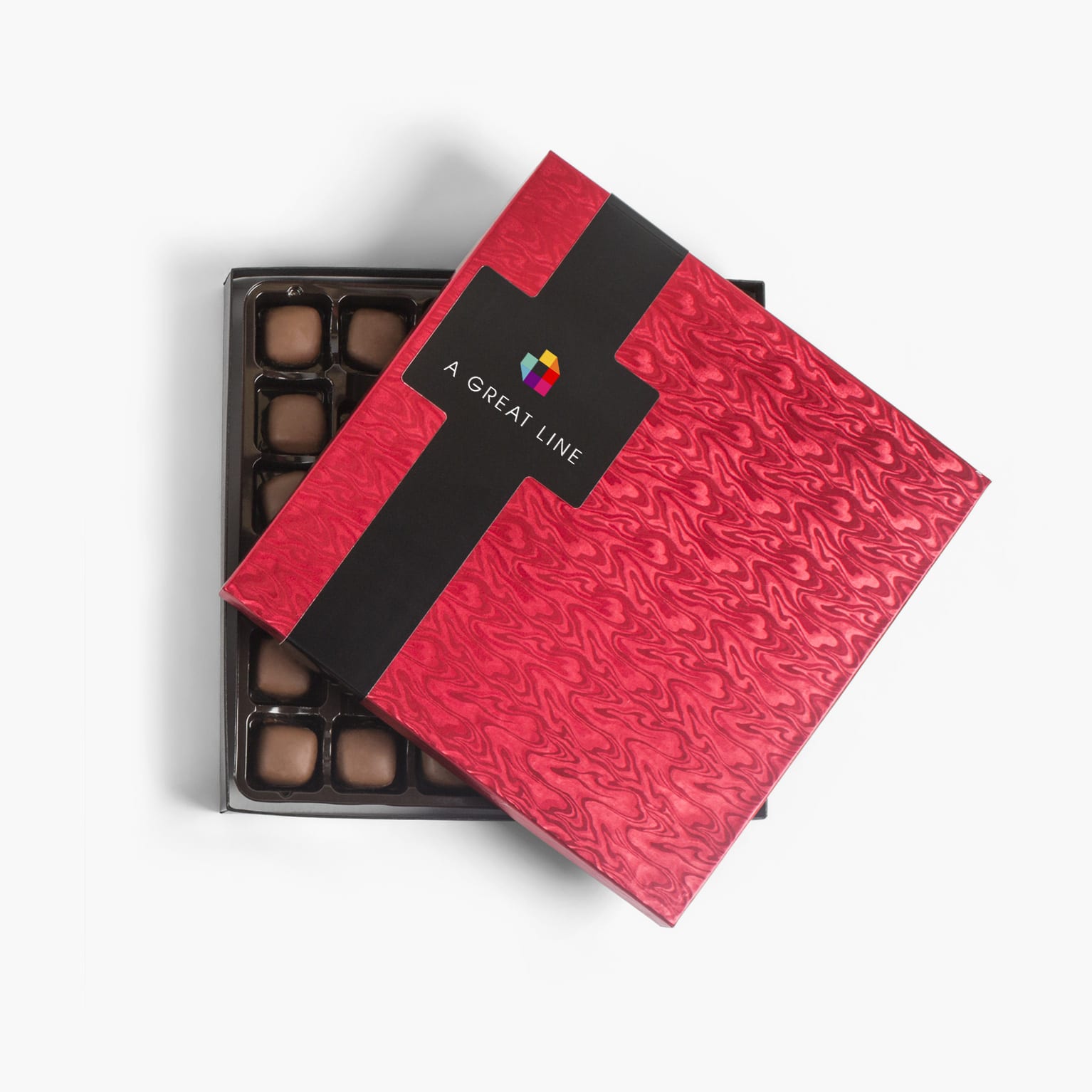 3. Surprise your staff with a gift card.
If you want to rest easy knowing that your employees will actually use their Christmas gift, you can't go wrong with a gift card. Whether it's for their favourite restaurant, a local spa or a nearby shop, a gift card is sure to make anyone's day.
4. Upgrade your employees' WFH set-up.
If your employees are spending any (or all) of their time working at home, chances are they could use some supplies for their office space. Put together a gift basket complete with all the branded gear they could need to be productive while working from home — like personalised mouse pads, mugs, water bottles, pens and notebooks. And beyond actual office supplies, include something decorative for their desk space — like a miniature plant, acrylic photo block or cheerful sign.
5. Help them get in the Christmas spirit.
To get the decorations started, give them something they can display in their home: a personalised ornament or Christmas stocking. Create one with a team photo from a recent outing, a wish for the new year or get extra-personal and create a completely custom design for each employee…they're sure to appreciate the extra effort.
Gifts for customers and clients
6. Make Christmas shopping easier with a tote bag.
If you're not sure what gifts to get your clients for Christmas, turn to a trusty tote bag — complete with your logo printed or embroidered on it, of course. A custom tote bag is a great way to give your clients and customers something they can actually use while they're out shopping for gifts, hitting the supermarket or browsing the local farmers' market. Plus, because the bag is branded with your logo, it's a great way to spread the word about your business throughout your area.
7. Update their drinkware.
The festive season is the perfect opportunity for people to sit back, relax and enjoy creature comforts. If you want to stay top of mind this season, packaged mugs complete with all the add-ons for the perfect beverage (like packets of hot chocolate, coffee beans from a local roaster or a selection of Christmas teas) make great gifts for customers.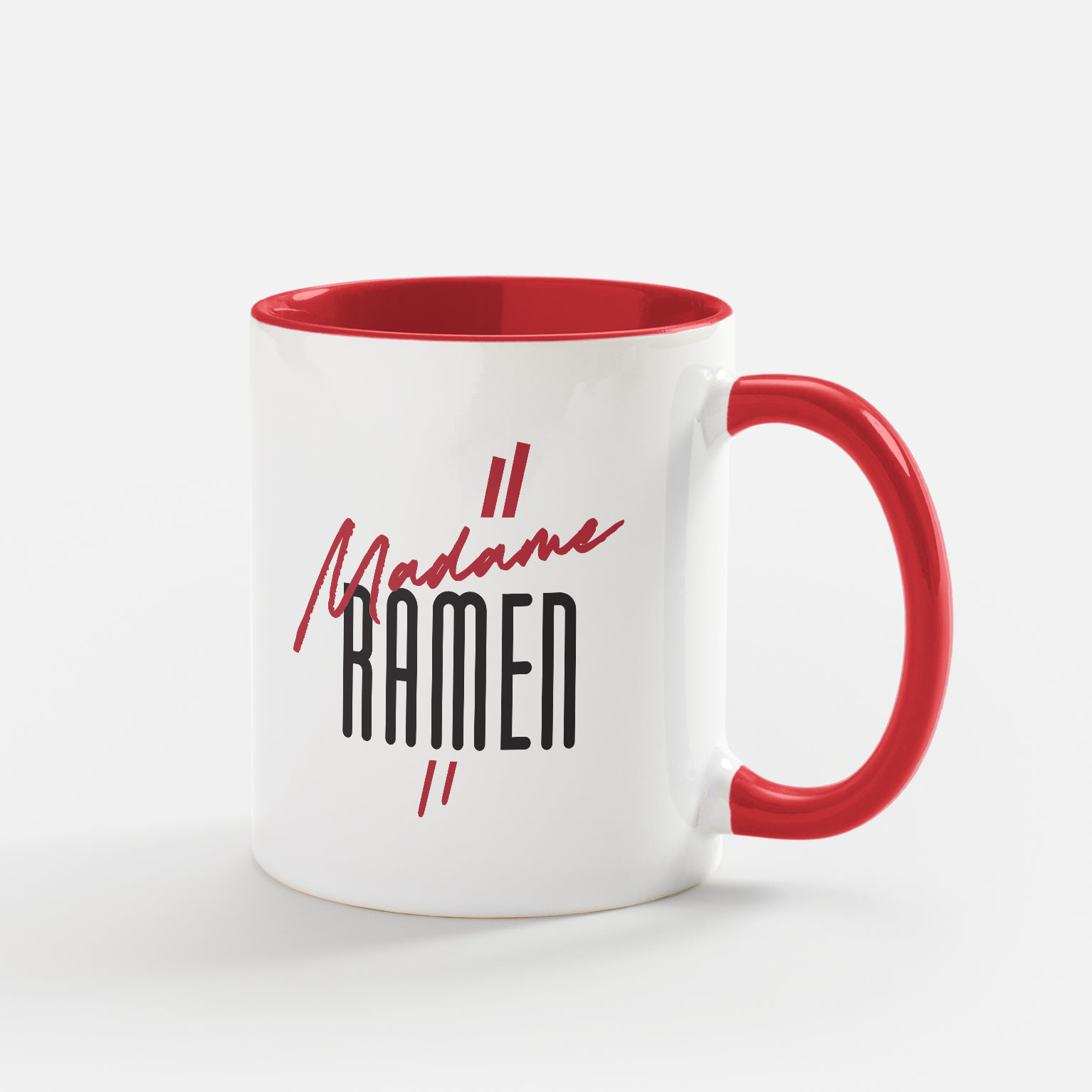 Do your clients prefer colder beverages? For the perfect corporate Christmas gift idea, customise a water bottle, wine glass or beer glass that they can use all year round.
8. Give them some local flavour.
If you're at a total loss on what to get for a client gift, you can't go wrong with something edible. But don't run to the supermarket and spend your budget on big-name, national brands. Instead, explore local shops that offer artisan sweets and savoury snacks in original, unexpected flavors. Not only will your clients and customers get a festive treat that's sure to tantalise their taste buds, but you also get to celebrate other local businesses and makers.
9. Build a stay-at-home gift basket.
Many people are still spending more time at home, so why not take that into account when thinking about client gift ideas? Put together a gift basket with plenty of goodies that will make your customers' time at home more enjoyable — like puzzles, cookbooks, board games, cards and, if possible, relevant products from your business. Wrap the baskets up in on-brand packaging and drop them off on customer doorsteps. Or, if your customers live far away, pop your gift baskets in the post for a festive delivery.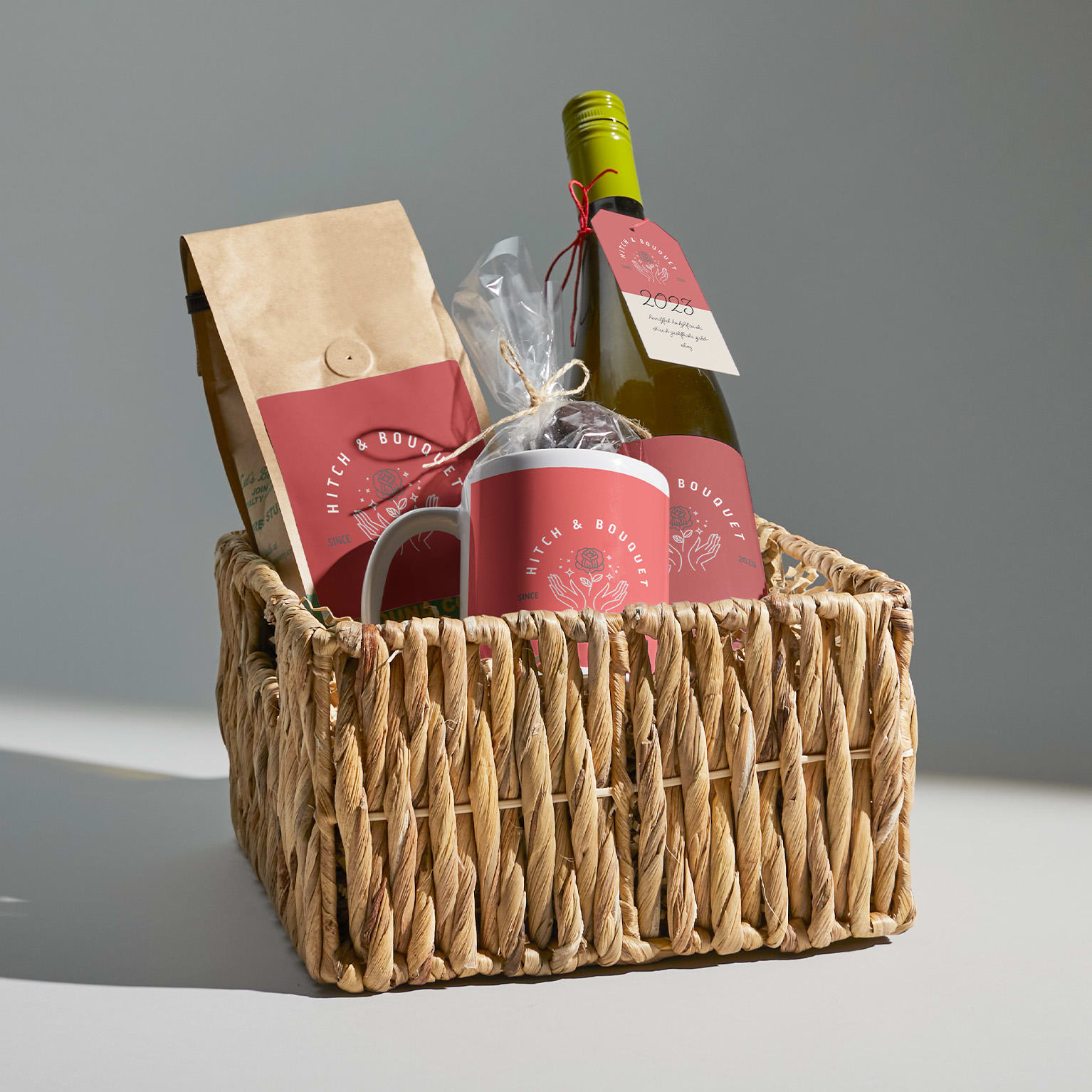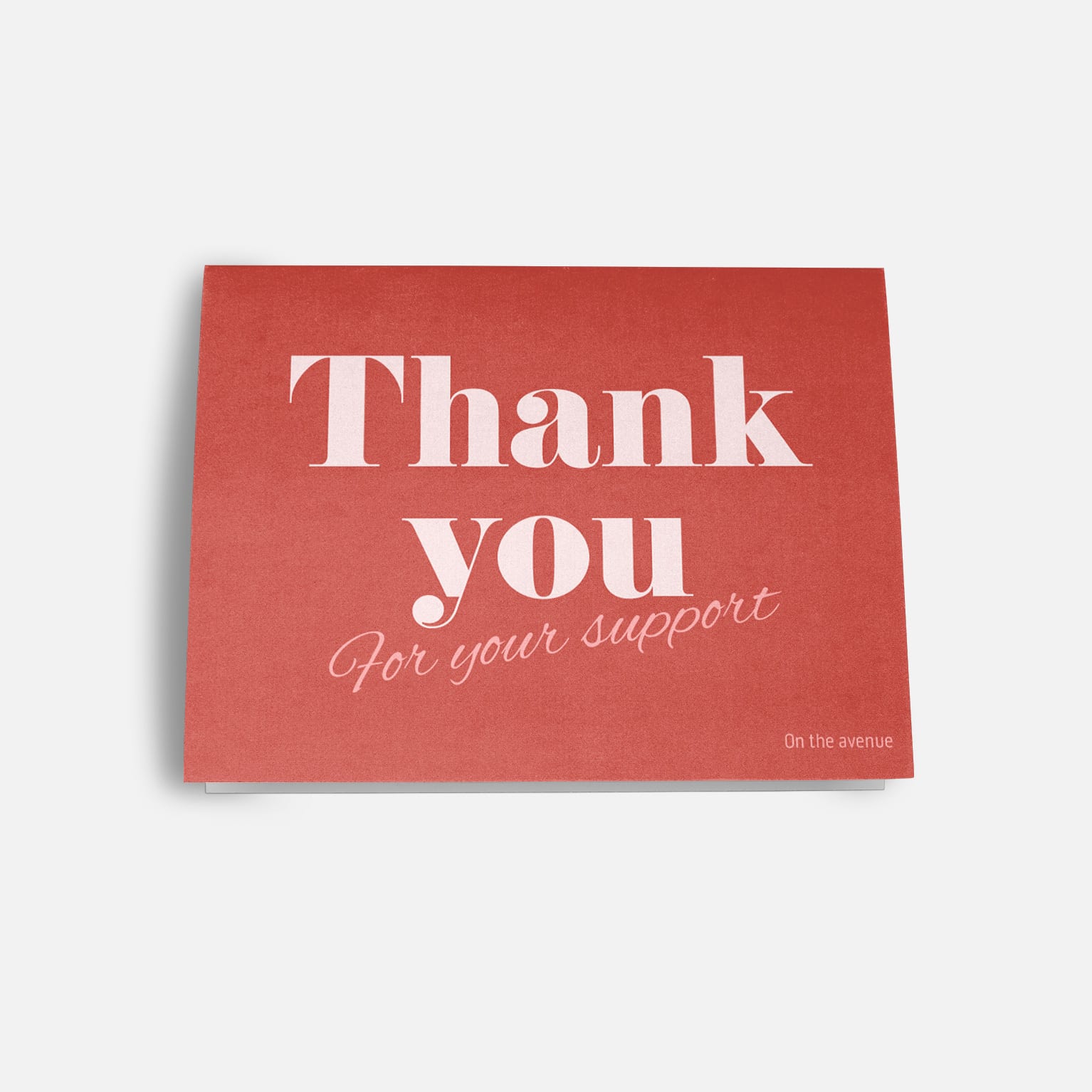 10. Say 'thank you' with a wall calendar.
You really appreciate your customers — and your customers really appreciate you. And a great way to celebrate your mutual appreciation this festive season? A wall calendar that kicks off the new year with more than just days of the week.
If you want to deliver the perfect calendar to your customers, customise yours with monthly offers, discount codes and even a private sale or two throughout the year. These little perks not only show your customers how much you value their business, but they also keep your company top of mind 365 days a year.
11. Design a set of thank you cards.
The festive season is a popular time to say 'thank you' to friends, families, colleagues and loved ones. And, chances are, picking up a set of thank you cards is on just about all of your customers' to-do lists. So, why not take care of this to-do list item for them? Gift your customers a set of custom printed and personalised thank you cards (along with a branded pen, of course!). That way, when they're ready to send out their Christmas and end-of-year thank yous, they have everything they need.