Estimated reading time: 5 minutes
As a small business owner, you know your website is a direct reflection of your brand. And with a vast majority of consumers searching for businesses online before visiting them in person, it's vital that your site makes a positive impression.
Of course, if you've dabbled in creating a website, you'll know that there are almost limitless different types of websites and website layout designs — and that's a good thing. It means there's one out there that's just right for you and your small business. But how do you know which web layouts and designs are best for attracting your audience and growing your customer base? And how can you create a professional-looking site without coding skills or hiring a pricey web developer?
Here are some tips to get you started.
Explore small business website options.
You don't need a big budget or coding experience to build a professional website. Free, do-it-yourself website builders with drag-and-drop functionality make it easy to create affordable and aesthetically pleasing small business websites.
Of course, even when using a website builder, you'll still need to make a few crucial decisions about your website's design and capabilities. It can help to ask yourself a few questions before jumping in:
What are your goals?
Take the time to determine what you want to achieve with your website and define clear, measurable objectives.
For example, if you're an independent creative hoping to land more contracting gigs, you may want to use your website to outline your services, list your qualifications and host your portfolio. Own an e-commerce retail shop? Your website goals might include a specific number of sales per month. Meanwhile, a non-profit founder might leverage a website to share their organisation's story, highlight projects and encourage donations.
How do you want visitors to use your site?
Who is your audience, and how will your website assist in transforming prospects into customers? The best user experience — and the functionality you need to make it happen — depends on the action you want visitors to take.
Say you want people to purchase products directly from your site. Your website will need to be able to integrate with an e-commerce store plugin (or, even better, choose a website builder with built-in e-commerce capabilities). If you aren't running a retail shop, however, you may instead want the capability for prospective clients to book an appointment, request a quote or simply follow you on social media.
Is it mobile-responsive?
A significant portion of your audience will likely be visiting your website on a mobile device, so it's crucial for you to select a mobile-responsive design. This will help ensure your layout renders correctly on phones and tablets, which can affect whether prospects become customers.
Worried about making sure your site is mobile-friendly? Vista x Wix websites come with a mobile-optimised version that looks great on smaller screens. Plus, the Wix Mobile Editor makes it easy for you to customise your mobile site.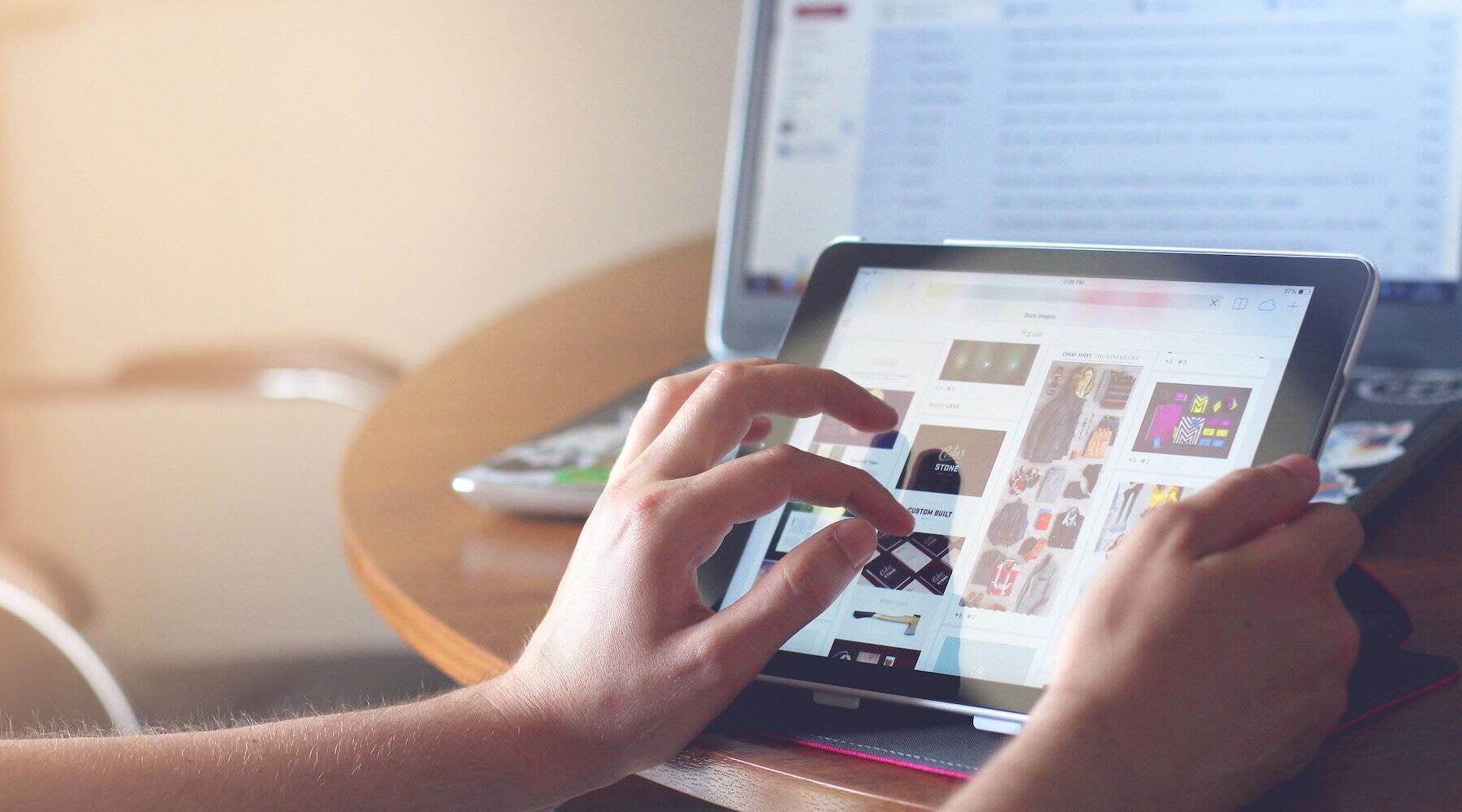 Choose the best website layout design for your needs.
Once you know what key aspects you're looking for, you'll want to explore different types of web layout designs and features to find one that serves your needs well. Here's a helpful breakdown of some common types of websites:
Static websites
Static websites are those that do not automatically change or update. This option works best for businesses that won't need to frequently update content or customise content for different visitors — such as a restaurant that rarely changes its menu or a legal business strictly displaying contact information.
Dynamic websites
Dynamic websites can automatically change the content a visitor sees in real-time depending on their behaviours. These sites are ideal for companies that need to deliver content customised to each visitor. For example, a estate agency with hundreds of listings may use a dynamic site to enable users to filter to see properties that are available in their area or with certain amenities.
E-commerce websites
An e-commerce website allows business owners to list products for sale, manage inventory and collect payments online. Depending on the platform, you may also be able to integrate delivery and fulfilment or manage sales across multiple channels, like Amazon and eBay, from one user-friendly dashboard.
In addition, there are a few key elements that affect the user experience and functionality of your site, which are crucial to its success:
Local search engine optimisation (SEO): SEO, specifically local SEO, helps people find you when they search for products and keywords related to your company on Google. Local search terms include geographically specific keywords or phrases, such as your company's product or service combined with 'near me' or the name of your city. By conducting keyword research, perfecting your on-page optimisation and always referring to your business's name, phone number and physical address in the same way, you can bring already-interested visitors to your site.
Headers and footers: Ensure your chosen design allows you to prominently display key branding such as your logo in page headers and add social media links and contact information in footers.
Navigation menus: Navigation menus can be horizontal across the top or bottom of a site, vertically down the side or hidden behind a 'hamburger' icon (three stacked lines) that's often the default for mobile sites. For sites with several pages, you may opt for drop-down menus that display submenus beneath each navigation link.
Customise your website to fit your brand.
Once you've selected a template, you can customise your site by moving around various elements, changing colours to match your brand, inputting text and uploading images and videos. Depending on your business goals, you can also turn your site into an online store, add a booking system or launch a blog.
Building your own website is a big step, but using a free website builder makes it simple and affordable — and getting started is easier than you think.