Estimated reading time: 3 minutes
As a small business owner, there are plenty of things you can do to make your brand stand out. But one of the best ways to grab customer attention and promote word-of-mouth marketing is to have a brand design that's appealing, eye-catching and memorable. Whether you're giving away single stickers or selling personalised tote bags, make sure your brand identity comes across in a way that people will be proud to show off.
1. Prioritise great design for your business.
Designing a logo is probably one of the very first things you did when you opened your business. And if you want to grow your small business, now is a great time to make sure your logo is working as hard as possible. Are there elements from your logo design that can be repurposed or reimagined across different marketing materials? How can the brand colours and fonts you use on business cards appear on newer-to-you products, like personalised tote bags and T-shirts? What can you do to ensure that your branding is eye-catching and recognisable wherever you put it? Consider these questions while you're designing a new logo for your business or looking to repurpose your current one. And remember — when your marketing gear looks great, customers will be proud to pass a business card along to a friend.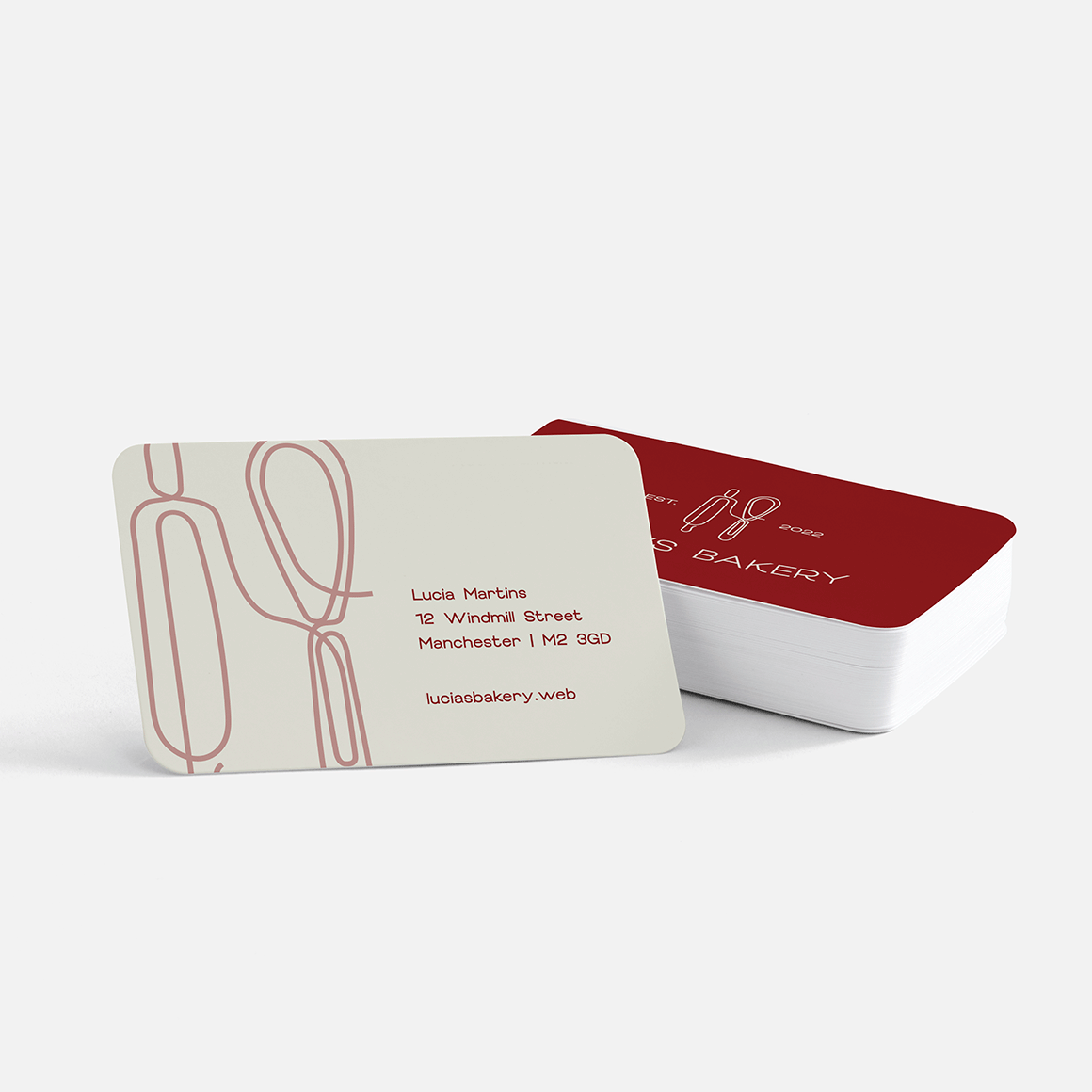 As a small business owner, you wear a lot of hats…but 'designer' is one you don't have to. Find a professional designer to help bring your idea to life at 99designs by Vista.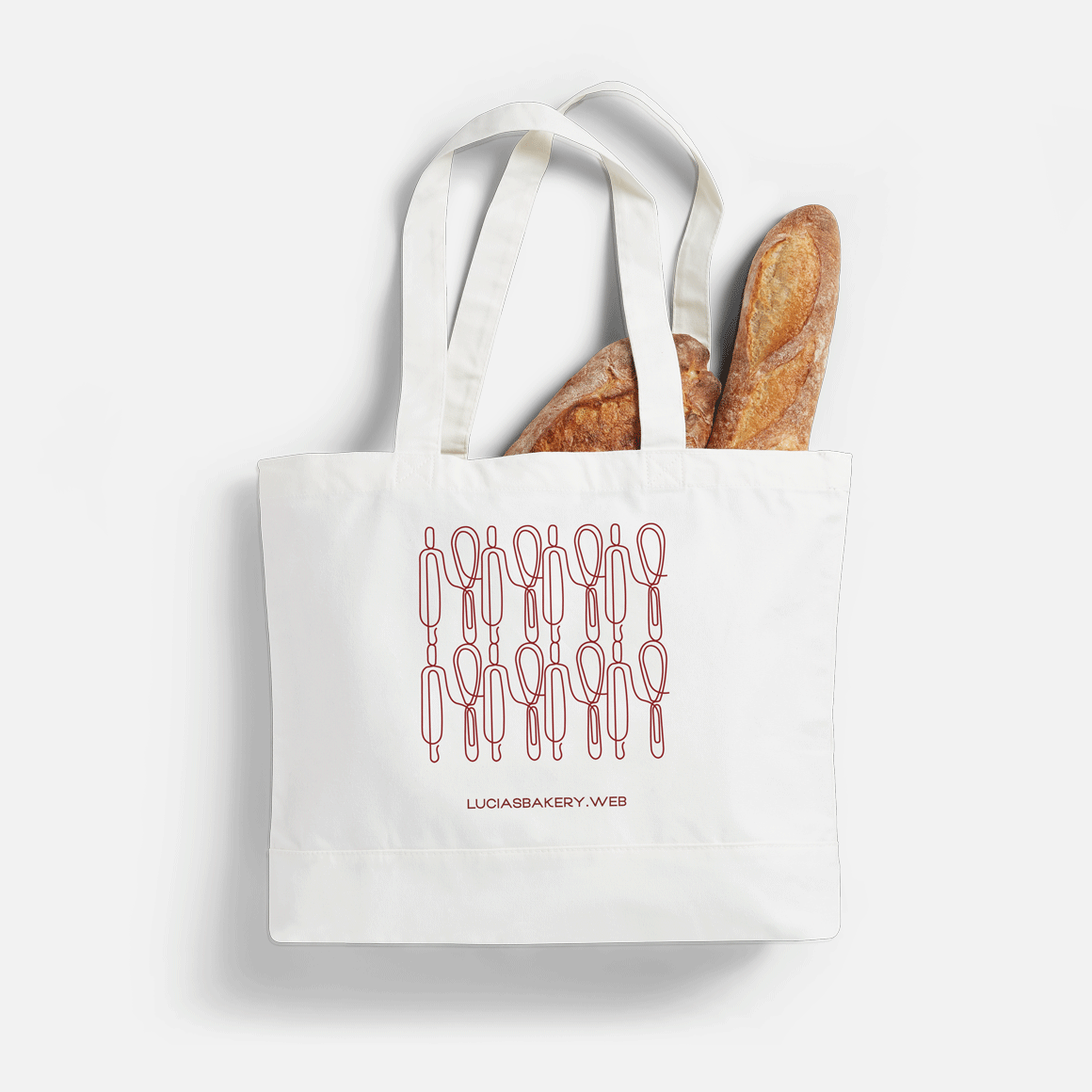 2. Drive word-of-mouth marketing with must-have merch.
When you're using merchandise as a marketing tool, your gear should be something that customers are excited to wear and buy. You can keep your shop fully stocked with branded T-shirts and personalised tote bags…but if they're not aesthetically appealing, your customers won't be interested. Here, you can see how Lucia's Bakery turned their whimsical logo design into a high-contrast, eye-catching pattern that makes for stand-out personalised tote bags and T-shirts. They've also kept the branding more subtle on these wearable items — their website URL is in smaller type on the bottom of the tote, and the logo is printed across the back of the T-shirt instead of displayed on the front.
Beyond merchandise, add your brand to anything that goes into customer hands. Add stickers to coffee cups and takeaway orders; staple business cards to paper bags; or pack orders with branded tape.
3. Keep customers coming back for more.
Once you've created a brand that gets people talking, keep them engaged and interested in your business. Your brand is more than just great branding — prioritise providing a memorable experience for customers so they'll keep coming back for more. Plus, if your business has great energy, great service and great design, people will love it…and they'll want to spread the word about how great you are. And you can use your branding to keep customers coming back, too. Drop limited-edition clothing, pass out single stickers and run giveaways for your newest merchandise to generate extra excitement.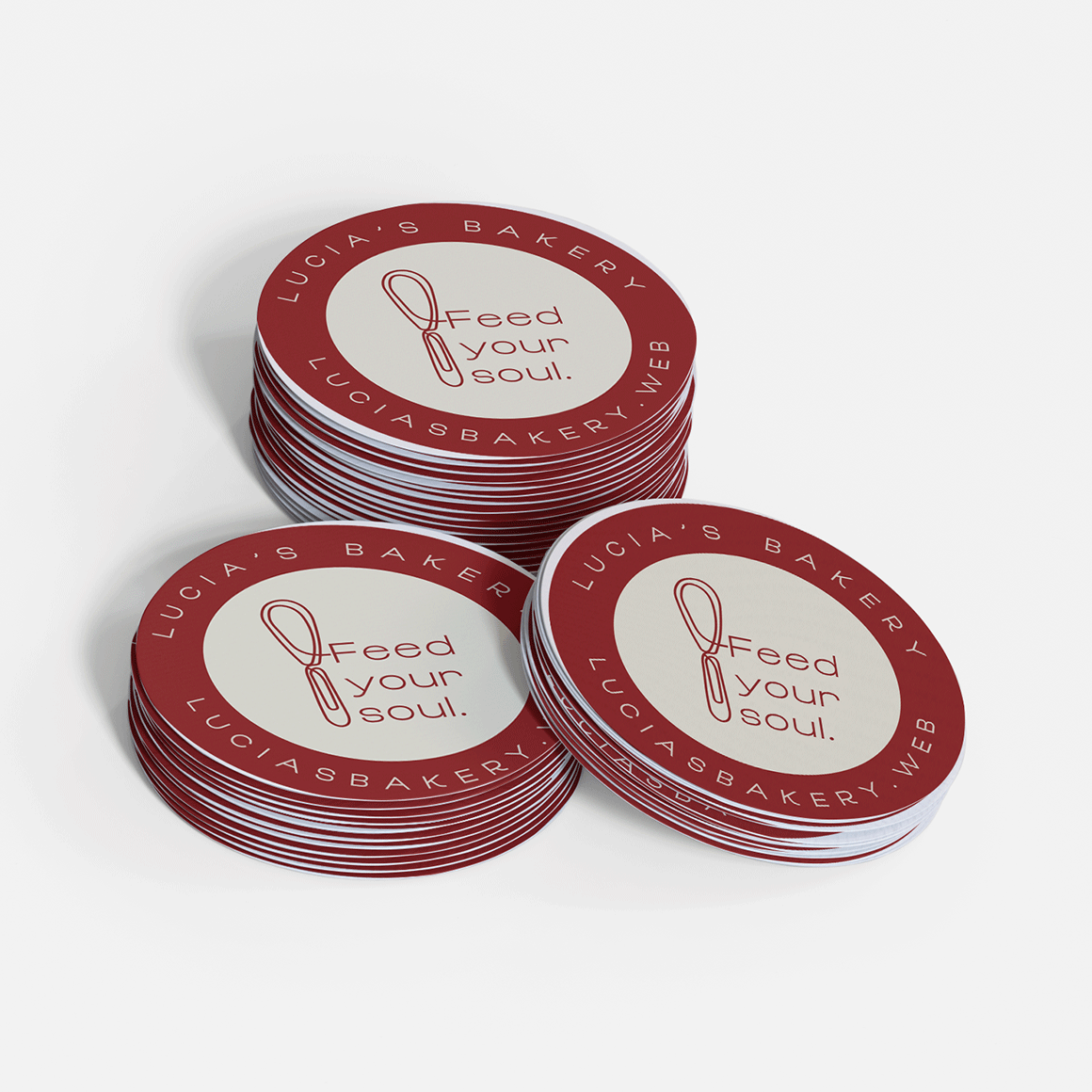 The finished look
Here's a closer look at everything Lucia's Bakery uses to build recognition with eye-catching design
---
Meet the designer
Kateryna (Kate) from 99designs by Vista created this logo for Lucia's Bakery, inspired by her own love of baking. "I created a friendly, yet modern logo…with hand-drawn elements." Kate specialises in logo design, product packaging and illustration, and describes her design style as "clean, minimalistic and timeless". Check out her portfolio if you're interested in working together to create a look for your small business, or discover more designers at 99designs by Vista.
---