GET THE LOOK
Build a brand that builds a following
Estimated reading time: 3 minutes
People love swag, whether it's a T-shirt from their favourite brewery or a promotional tote bag from a local shop. And as a small business owner, you can get in on the action by creating a well-designed logo and branded products that your customers will love and want to tote around town. So, make sure your logo design will look great on clothing, drinkware, tote bags, pens, stickers and more. Whether you're selling water bottles or giving out free pens, you'll score some low-cost advertising for your business and earn plenty of appreciation from your clientele.
Start with a stand-out logo.
Fitness Camp 10X specialises in weight lifting and strength training, so it makes sense that their palette includes a strong, bold colour, like red. Plus, the colours they've chosen create high contrast in any combination — perfect for grabbing the attention of passers-by and making an eye-catching statement on anything from stickers to sweatshirts.
Thanks to thick lettering and fluid design, Fitness Camp 10X's logo feels fast, modern and sleek…perfect for a gym that specialises in strength training. Fonts with sharp angles like theirs are guaranteed to grab the attention of potential customers, and our experts at 99designs by Vista note that these extra-sharp angles feel rebellious and pair well with dark colours. Plus, something to keep in mind if you're planning to add your branding to wearable items.
Every colour carries a unique meaning, so when you choose the palette for your small business, make sure your brand colours are sending the right message. Check out 99designs by Vista's Psychology of Colour guide for more info.
Promote your brand on must-have products.
When you're creating a logo for your small business, remember that you'll be using it across many different products and mediums. The logo for Fitness Camp 10X works especially well for wearable items because the icon design is so adaptable. The stylised 'X' makes a striking statement by itself or with the full business name, and it stands out whether printed in red or black. So, even if the complete business name isn't present, the icon and colour palette tie it all together.
Once you have your logo, decide what kind of merchandise you want to display it on. Fitness Camp 10X uses their logo on branded tote bags, drinkware, pens, stickers and clothing. This is a great mix of high-value and low-cost products that customers are sure to love and get lots of use from.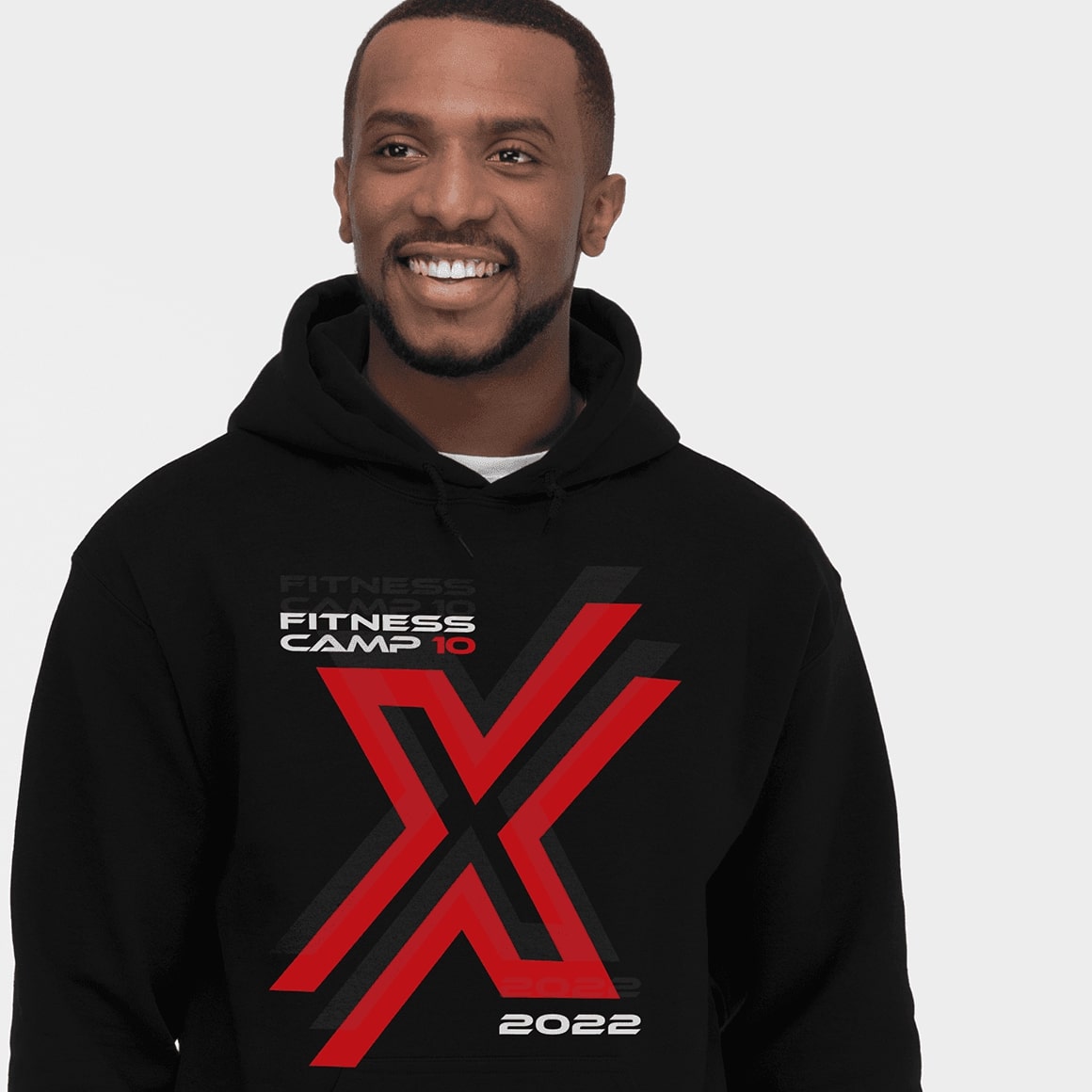 Create a customer community.
When you have a brand that people will want to represent, you'll immediately gain some word-of-mouth advertising. 92% of consumers trust recommendations from friends and family over any other form of advertising, and if someone is wearing your logo, it's instantly clear that they support and recommend your business.
You can sell your branded merchandise at your shop or eatery, but a great way to ensure people get their hands on your swag is by giving it away. When it comes to lower-cost items, like pens and stickers, encourage customers to take a few on their way out…you never know where they'll end up and who will see them. Try bundling a selection of merchandise to award to a lucky customer — you could surprise your unsuspecting one-hundredth client of the week or run a giveaway on your favourite social channel.
Social media is a great tool for generating word-of-mouth marketing and interacting with your community. Incentivise customers to follow you for promotions, news and giveaways, and encourage your followers to tag you in their posts to build awareness beyond your own network.
Create a stand-out social post for your giveaway with VistaCreate. Choose from thousands of templates for Instagram, Facebook, Twitter and more, then customise with your logo and brand colours.
The finished look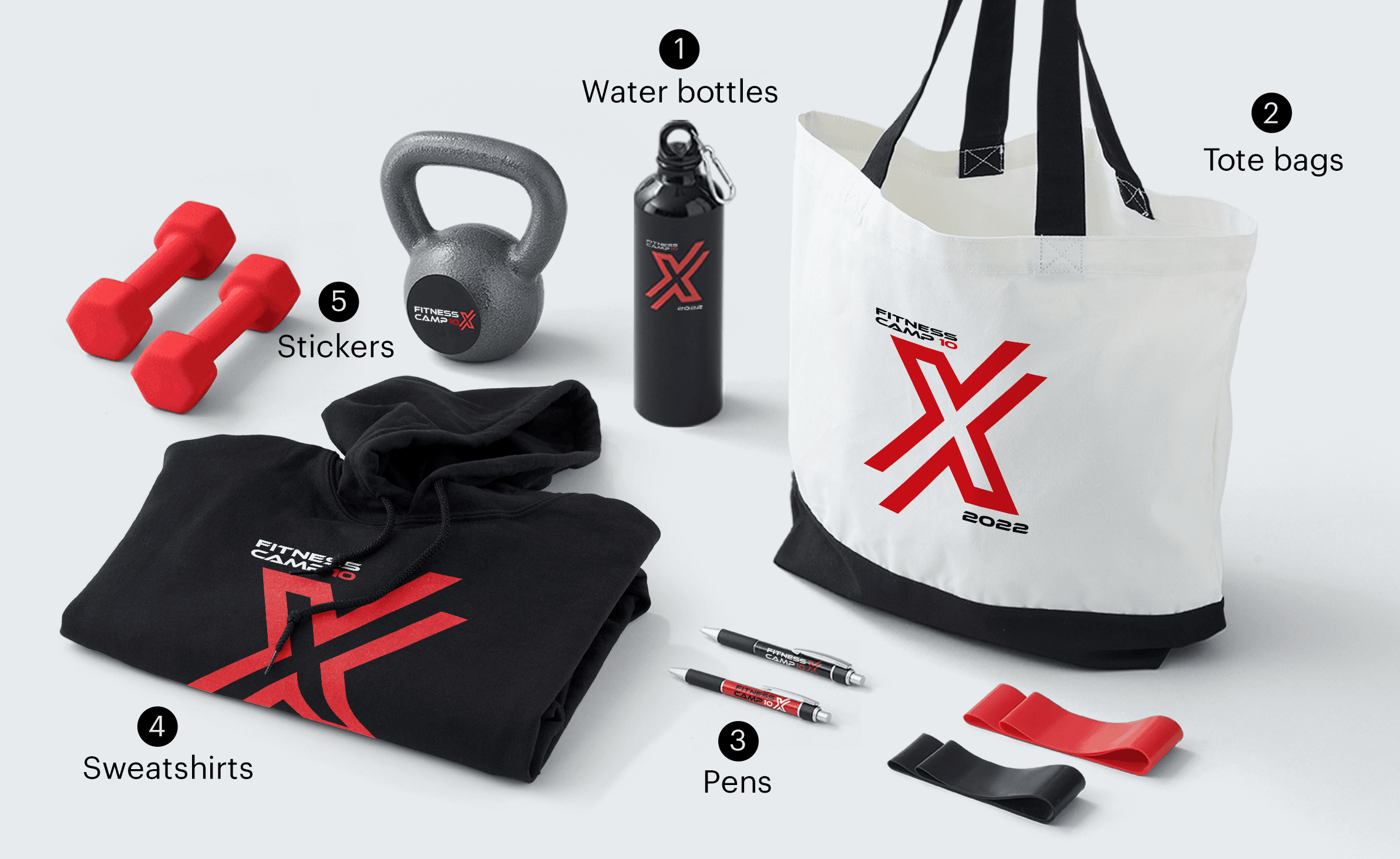 Here's a closer look at everything Fitness Camp 10X uses to build brand awareness with their impactful logo design.
---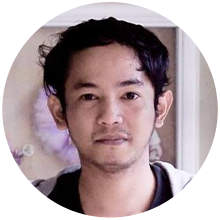 Meet the designer
Banggayogia from 99designs by Vista created this logo for Fitness Camp 10X, inspired by what other gyms were doing for their branding. 'By looking at other people's logo design references and studying their history, you'll get ideas to make a logo that's different.'
Banggayogia specialises in logo design, and does a lot of sketching and creative exploration when starting a new project. Check out their portfolio if you're interested in working together to create a look for your small business, or discover more designers at 99designs by Vista.