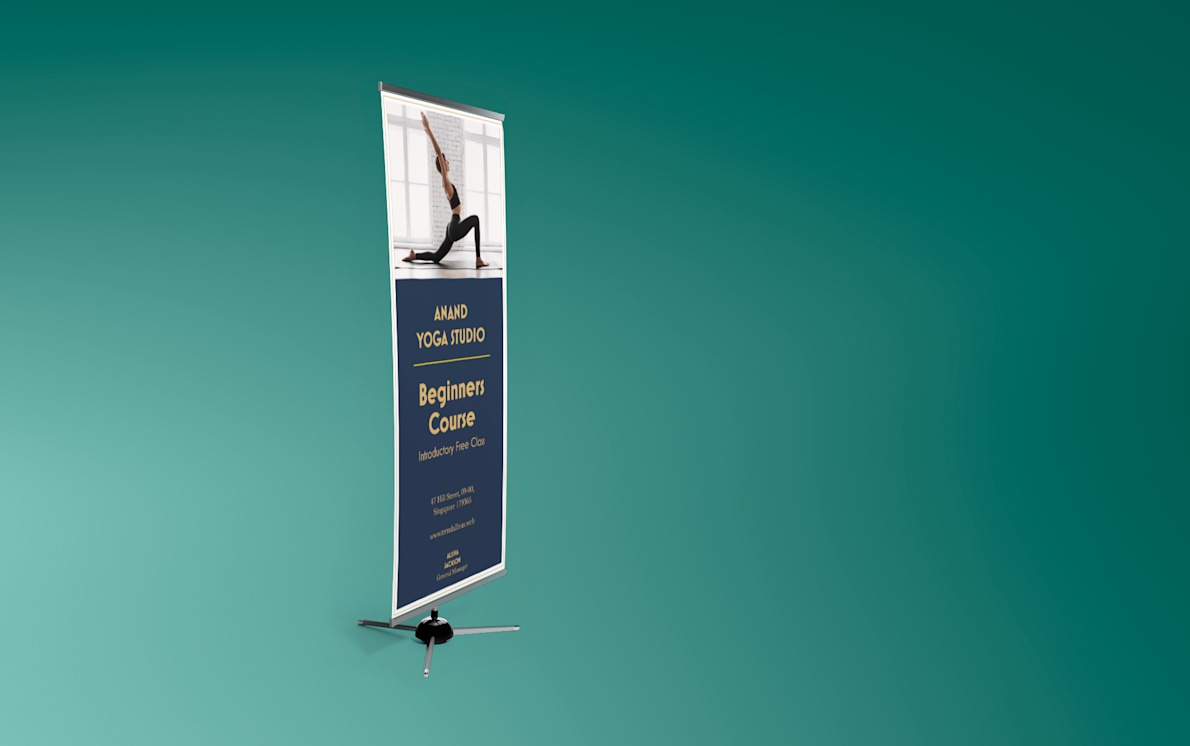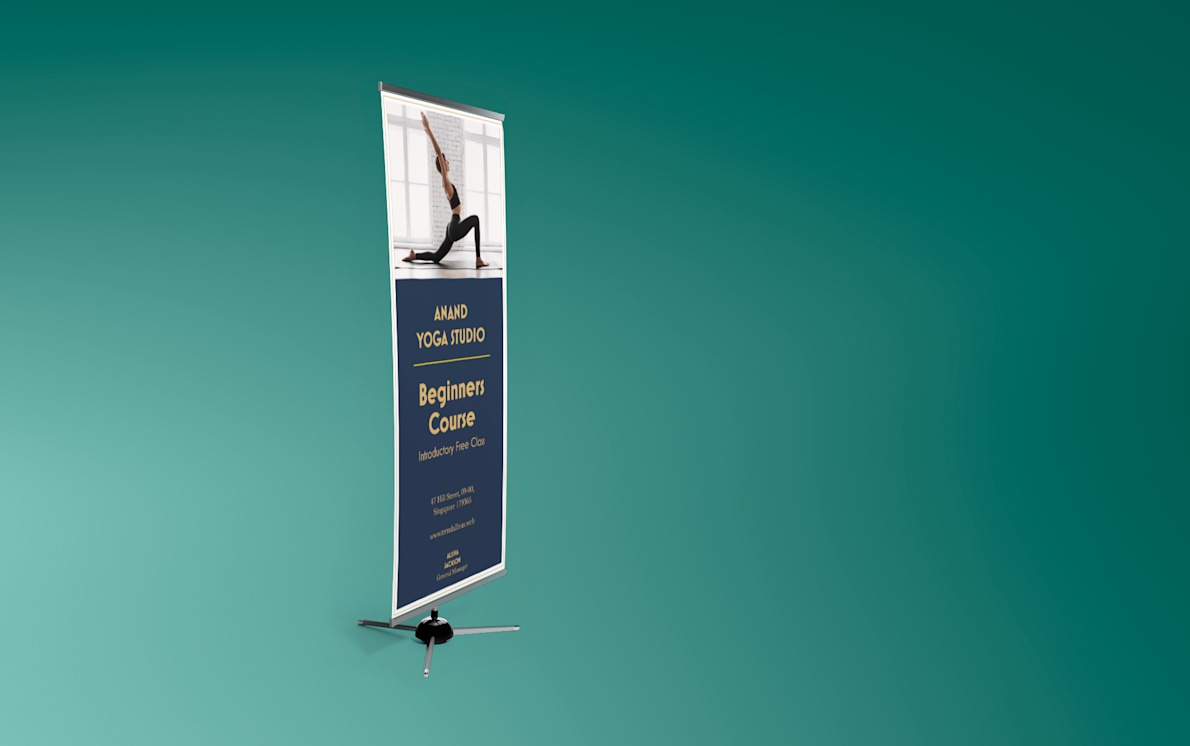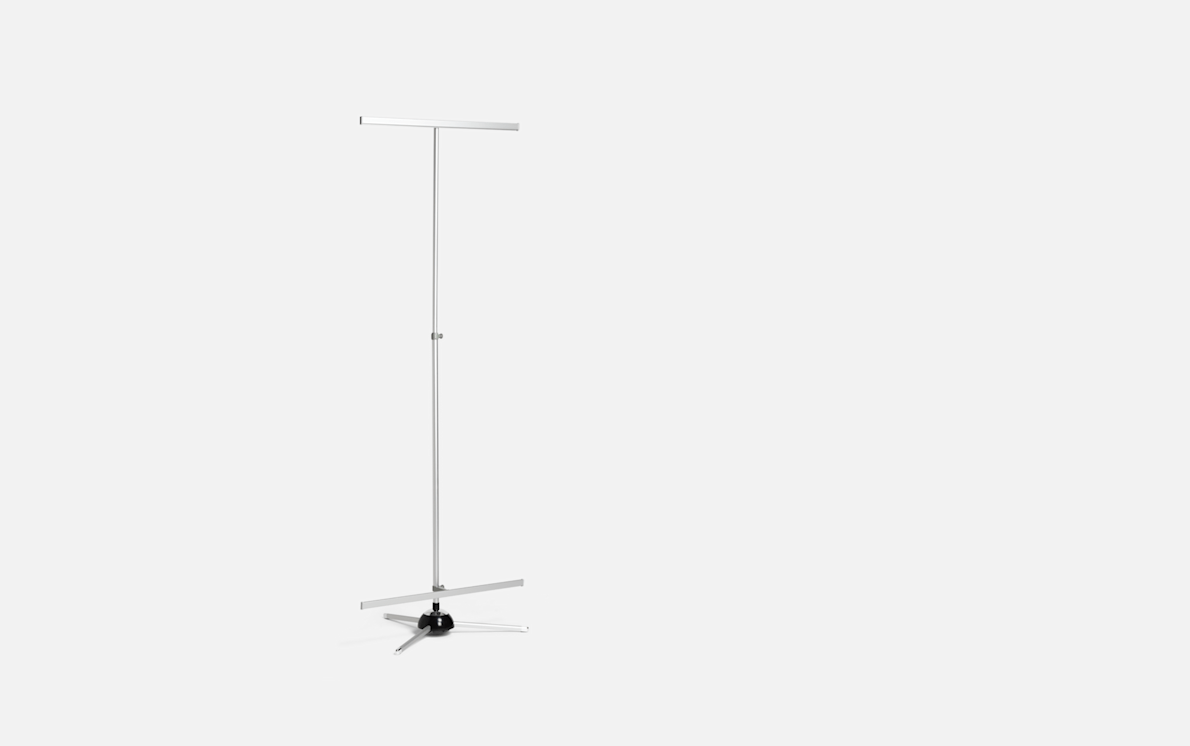 Prop up your vinyl banner with a lightweight and easy to set up stand. Compatible with vertical vinyl banners only. See details
Fetching compatible options

100% satisfaction guaranteed
Make your banner set up a breeze with a lightweight stand.
Lightweight aluminium frame
Easy to set up
Indoor & outdoor use
Compatible with vertical banners (52 x 91 cm, 76 x 122 cm, 76 x 183 cm, 76 x 244 cm)
Not compatible with reinforced hems or grommets
A banner is a great way to get noticed. And adding a sturdy stand makes it easy to set up and stand out at every trade show and market. Our H-shaped stand features clasps at the top and bottom of the frame to stretch and expand your banner vertically. They can be assembled in minutes without any tools – making it an ideal solution when you want to change your banner fabric quickly or promote your business at lots of events.
Ready to get started? First, make sure you have the right VistaPrint vinyl banner for your stand. Our H stands are compatible with our vertical vinyl banners in select sizes (52 x 91 cm, 76 x 122 cm, 76 x 183 cm, 76 x 244 cm) and cannot be used with banners that have reinforced hems or grommets. Once you have your banner, we'll take care of the rest – and your stand will arrive looking great and ready for use.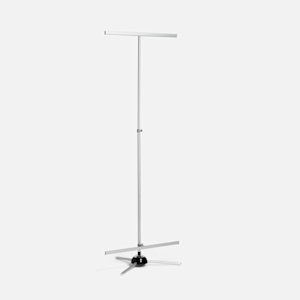 Our professional designers can help create the look you want.

Printed Product Design