Estimated reading time: 4 minutes
Each time a customer buys something from your business, whether online or in person, it's a golden opportunity to get free marketing for your brand. Whether it's a paper shopping bag or a packaged order, prioritising your product packaging design is a great way to build recognition for your brand. And beyond that, when you have packaging that's unique and attractive, customers will voluntarily post about it on social media — scoring you some free publicity.
Not convinced? There's data to back this up. In studies by Dotcom Distribution, almost 4 in 10 respondents admitted to wanting to share an image of an online order on social media if it arrived in unique or branded packaging. And 55% of people who watch unboxing videos claim that these videos are what convinced them to purchase the product.
So, when you're thinking about how to design your brand's packaging, take extra time to consider its feel, attractiveness and how it represents your brand. Here, find 6 ideas for how to design packaging in a way that motivates your customers into sharing pictures of your brand on social media:
Use colour to create an emotional reaction.
Display your logo proudly.
Make it easy to open.
Use vivid imagery.
Emphasise texture.
Show off typography.
1. Use colour to create an emotional reaction.
Colours that speak to your customers' emotions create a spark that motivates them to snap pictures of your packaging and share on their socials. According to Dr. Sally Augustin from Design With Science, colours have emotional correlations, for example:
Red represents love, danger, excitement and strength.
Blue implies trust, competence, dependability and security.
Green implies nature and sustainability.
Yellow suggests warmth, friendliness, heat and sunshine.
Purple represents sophistication, elegance, glamour and style.
Pink suggests femininity and beauty.
So, when you're thinking about how to design your brand's packaging, take extra time to consider its feel, attractiveness and how it represents your brand. Here, find 6 ideas for how to design packaging in a way that motivates your customers to share pictures of your brand on social media, including some examples from real small business owners: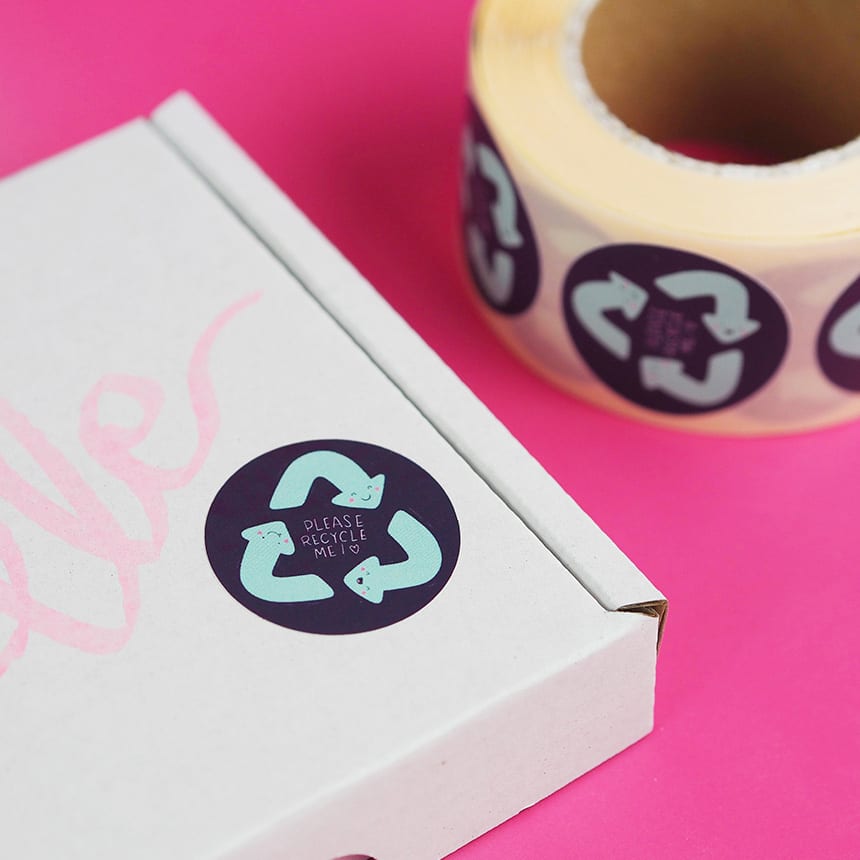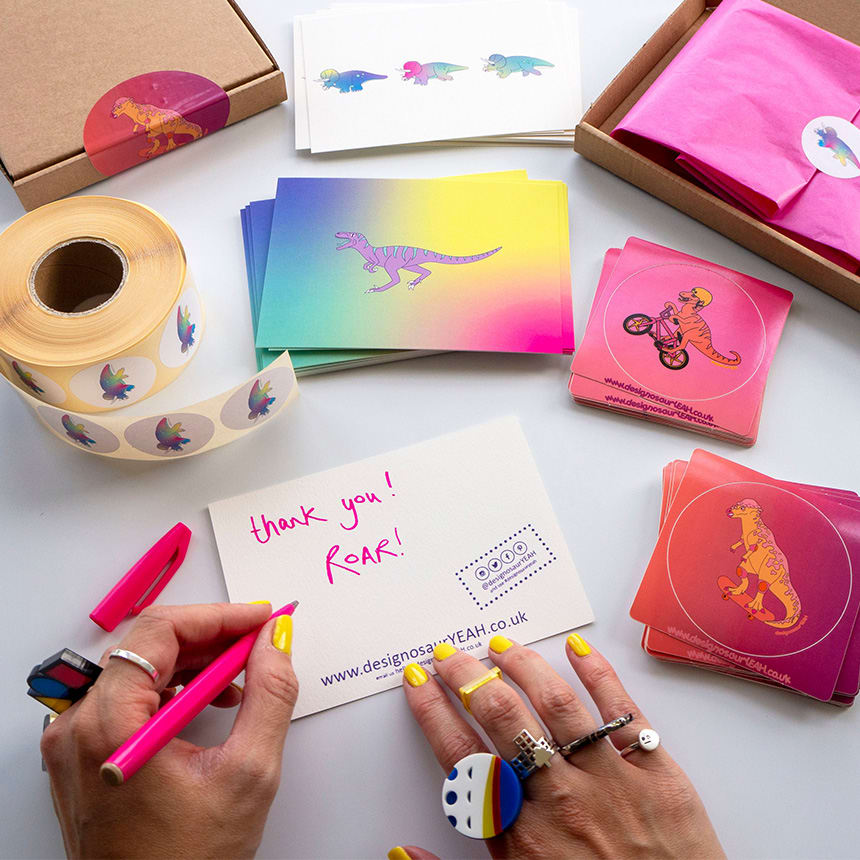 Play up the emotional element by adding a handwritten note to each order — shoppers are sure to love this personal touch, whether it's written on a notecard or the back of a postcard.
2. Display your logo proudly.
Your logo displays your brand identity and values with just a symbol, emblem, letter or wordmark. It has the power to attract attention in the blink of an eye. Your custom product packaging is the ideal spot to display your logo because it has the power to turn an ordinary wrapper, box, carton or container into a branded marketing tool.
You can also incorporate elements of your logo design in your packaging. Maybe your logo features a floral motif — use the petals and vines from your logo design to create a border around a box or bag.
3. Make it easy to open.
If a customer wants to make an unboxing video, they're probably using one hand to film themselves — so, make your packaging easy enough to open with the other hand. And beyond keeping social media in mind, focus on the overall user experience of your packaging. If your customers cut their fingers or struggle with your packaging to the point of actually damaging the product inside, it's no good. The last thing you need is unhappy customers taking to social media to complain about this negative experience with your brand. So, delight your customers by designing easy-to-open packaging, including clear user instructions on how to open it with the least resistance.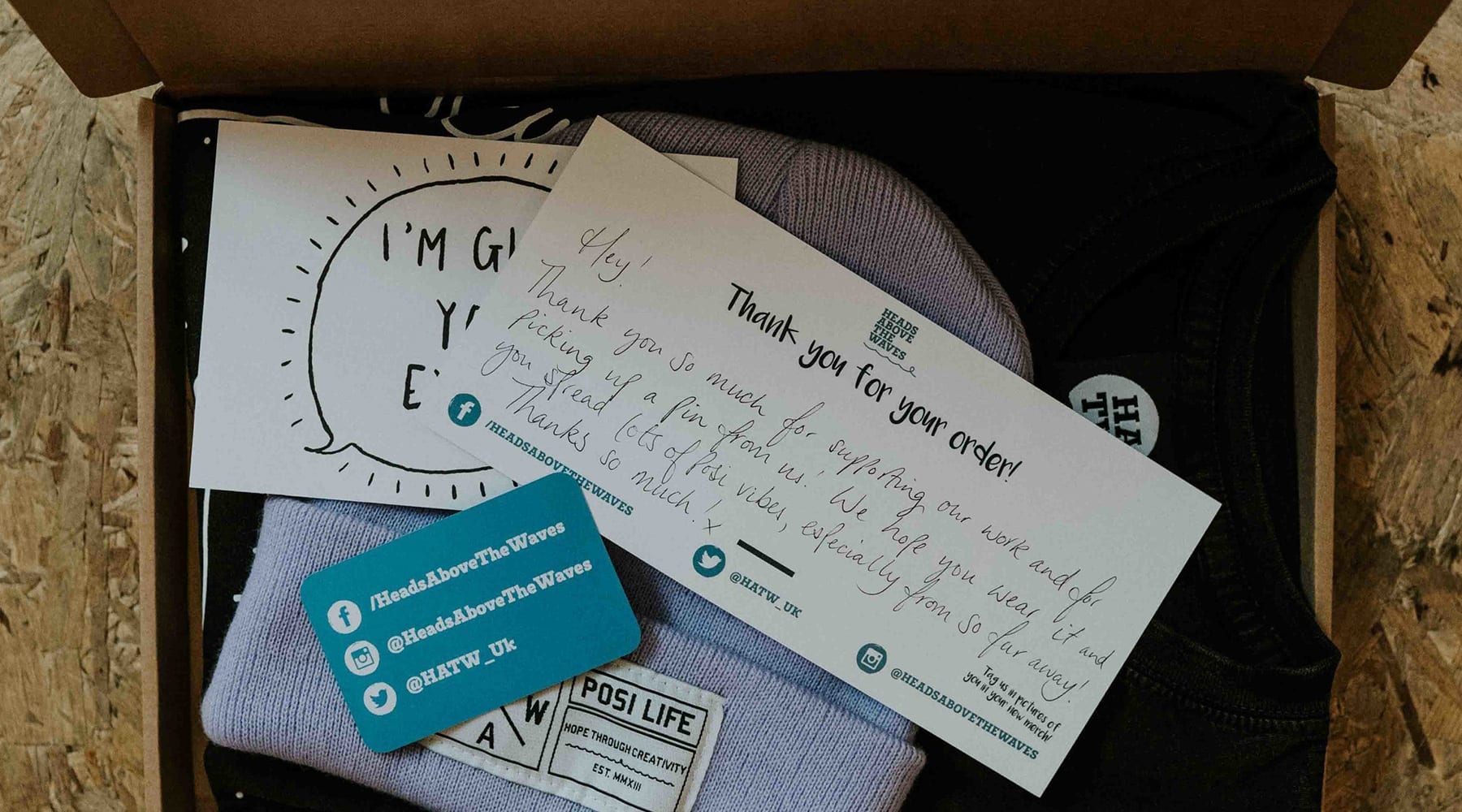 4. Use vivid imagery.
People are visual creatures, and your customers are no different. Studies indicate that imagery on product packaging raises shoppers' attention to a brand. So, to get more people to pay attention to your product packaging design, use colourful imagery.
For example, if you own a haircare brand, then the bottles or jars of your beauty products should feature images of great hair, enthusiastic people or other beautiful, eye-catching imagery. Maybe it's a shampoo made with natural ingredients, or a lavender-scented hairspray — include images of greenery or plants to communicate the product *and* make your packaging more appealing.
5. Emphasise texture.
Beyond visuals, engage customers with your packaging by adding a textured element. It could be embroidery, glitter, stitching or raised text — anything that helps them experience your product through the sense of touch is an unexpected bonus that will increase the likelihood of social sharing.
One example is the beauty brand Glossier; its line of products emphasises texture in its blushes and highlighters. As a result, when you search for #glossier on Instagram, you'll see hundreds of thousands of results.
6. Show off typography.
The visual aspect of custom product packaging extends beyond colours and visuals. It includes the words that your customers read. That's why typography that stands out — whether through the fancy lettering of scripts, the readability of sans serifs or the uniqueness of a handwriting-inspired font — is always a winner. Whatever font style you settle on, remember that packaging typography should:
Communicate clearly. You won't always have a lot of space for copy, especially if you're using labels or stickers in your packaging. Prioritise getting your key message across, and save your full brand story for a brochure or postcard.
Be aesthetically appealing. Choose a font that's beautiful, but also readable.
Extend your branding. If you've chosen 1 or 2 brand fonts, use those in your packaging to create a cohesive experience.