Estimated reading time: 5 minutes
Personalised labels are an affordable way to add professionalism and personality to your products, packaging and more. But with so many sizes, shapes and finishes available, how do you know which is best for you? We've created a handy checklist to help you decide which label best suits your needs.
Your label design checklist:
Decide what needs to go on your label.
Choose a label size.
Select a shape.
Pick the right finish or material
Consider how many labels you need.
What goes on my label?
Before you start your label design, you'll need to consider what information you need to include. Think about what the label will be used for — is it for a product? For adding your brand to packaging? Or for shipping packages? Depending on the purpose, you'll need to adapt the information you include.
Product labels
If you're adding a label to the products you sell, you'll want to include your logo and product information. This includes the name of the product itself, as well as any extra information that your customer may need such as ingredients, flavour or information on how to use the product.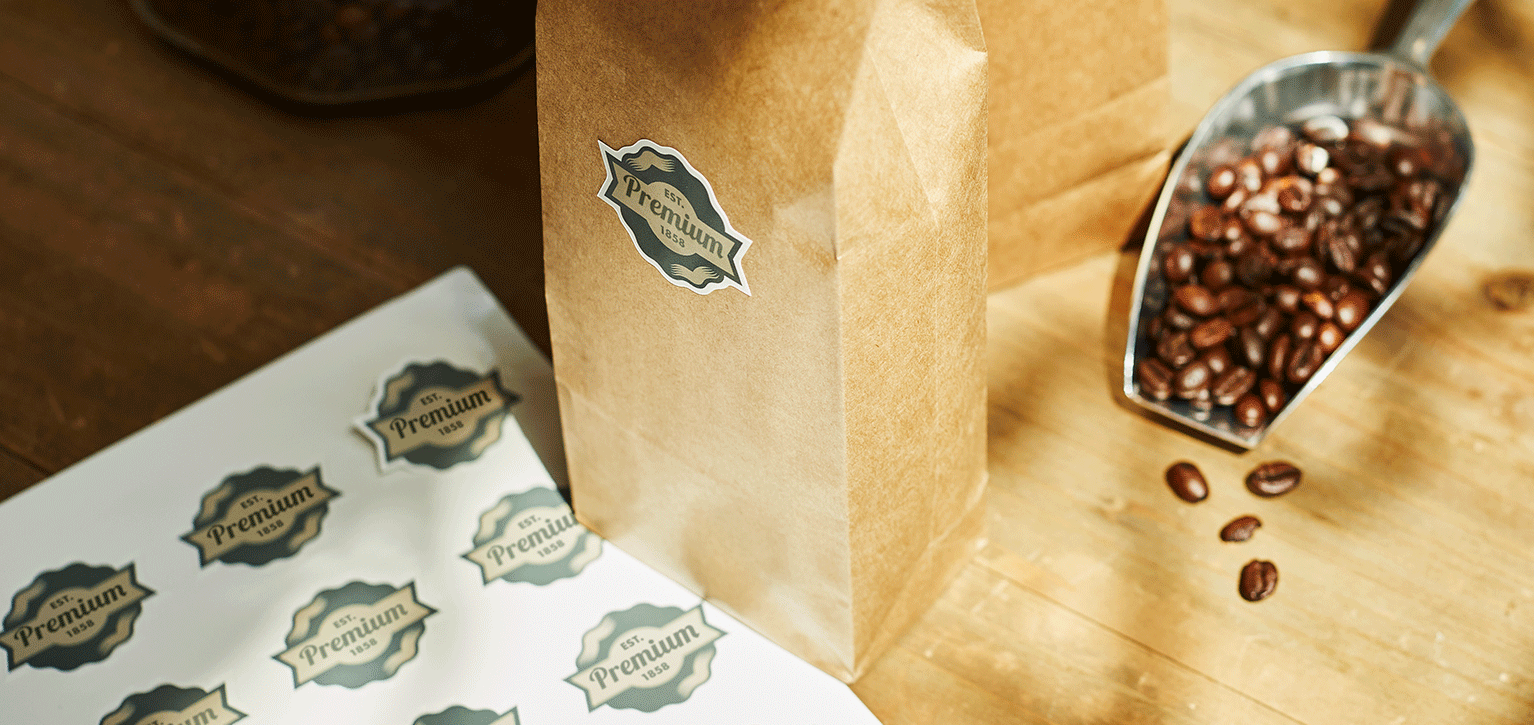 Want to highlight a special feature of certain products, or give customers a heads-up about an item? Use stickers to call out certain ingredients and allergens, or to note if something is all natural or locally made.
Packaging labels
For adding a finishing touch to packaging, it's best to keep your design simple, with just your logo or business name. Make sure that these labels coordinate with the rest of your packaging — you'll reinforce your brand identity and create a cohesive packaging style.
Mailing labels
For labels which get added to outgoing mail, you'll want to include your logo and your business address. That way, you can add a branded touch to packages before they get stamped with a third-party shipping label.
What size label do I need?
The size of your label will depend on what you need the label for. For packaging and posting, a smaller size makes sense to add a finishing touch to smaller items. Return address labels are the perfect size to fit your business address and logo on an envelope in a neat, branded way.
If you're creating product labels, then you'll probably want something a little larger to make it easy for customers to read, though this also depends on the size of your product. What works well on a bottle of body lotion won't look the same on a smaller spice jar!
We recommend that you measure your product container so you can decide what will look best. You may want to size up or down depending on your design, too. If you have a larger logo, or need to include a lot of information, then keep it in mind as you choose your size.
How do I choose a shape?
Your label shape should fit your purpose and your brand. Square and rectangular shapes allow a little more space, but ultimately this decision should be more about what looks best with your logo and design. For some, a circle or oval shape will complement their brand aesthetic better than a traditional rectangle. For others, a squared edge will make their design pop.
If you want to stand out with something more unexpected, then creating a custom shape for your label could be your best option. Our custom roll labels can be cut into any shape you want, making them unique to you and your brand.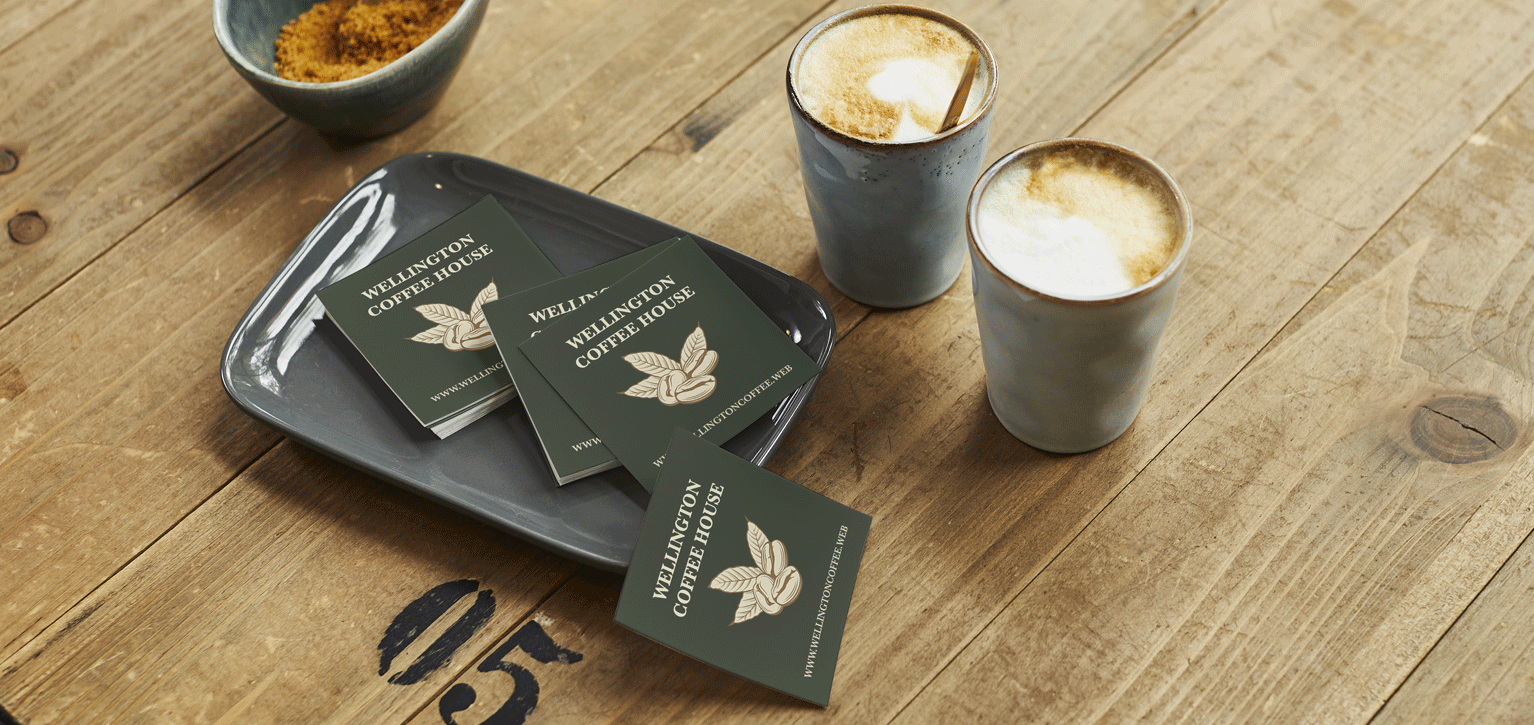 What finish should I use?
When designing your label, you'll need to choose a finish and a material type. This will affect the overall look of your label. Other than what fits your brand the best, there are some other considerations to think about when choosing your finish.
Does your label need to be water-resistant?
If you are labelling products that may come into contact with water or need to be stored in a refrigerator or freezer, then choose a plastic label. This material is best for items like bath and body products, and sticks well to curved surfaces like bottles and jars.
Will your labels be attached to a dry surface?
Paper labels are a great multitasker for all sorts of dry surfaces where water-resistance isn't an issue. It's also a budget-friendly option for packaging like paper bags and boxes.
What's your aesthetic?
If you like the look of labels that allow the product to show through, then choose a transparent label. This option is great for glass and plastic containers where you want your customers to see what's inside. Want to add a luxurious touch? A gold or silver foil finish can add a classy, sophisticated appeal to products and packaging. This option is great for gifts or gourmet products.
Which quantity is best for me?
So, you have your label design in mind and know how you want them to look. One last thing to think about before you start creating is the quantity you need. Depending on how you use them, different formats may be more suitable for your needs.
Sticker sheets
If you need lower quantities, then sticker sheets are a great, budget-friendly option. These stickers come on A4 sheets, and in a variety of size and shape options. This is a great option if you are just starting out.
Roll labels
If you need higher quantities, then roll labels are the way to go. They come rolled around a tube and are easy to store. This option saves cost on large quantities and come in a larger range of shape options.
Single stickers
If you need some stickers for giveaways and events, then single stickers are for you. Available in larger quantities, these stickers make a great branded extra for handing out to customers and at trade shows.
3 label design tips
Think about the shape of the image or graphic you're using to inform your choice of label shape.
Use larger fonts and a small amount of text to increase readability.
Focus on a single, eye-catching element like your logo, a special promotion or a product detail. Remember, people may be browsing a shelf full of products, so yours need to stand out.