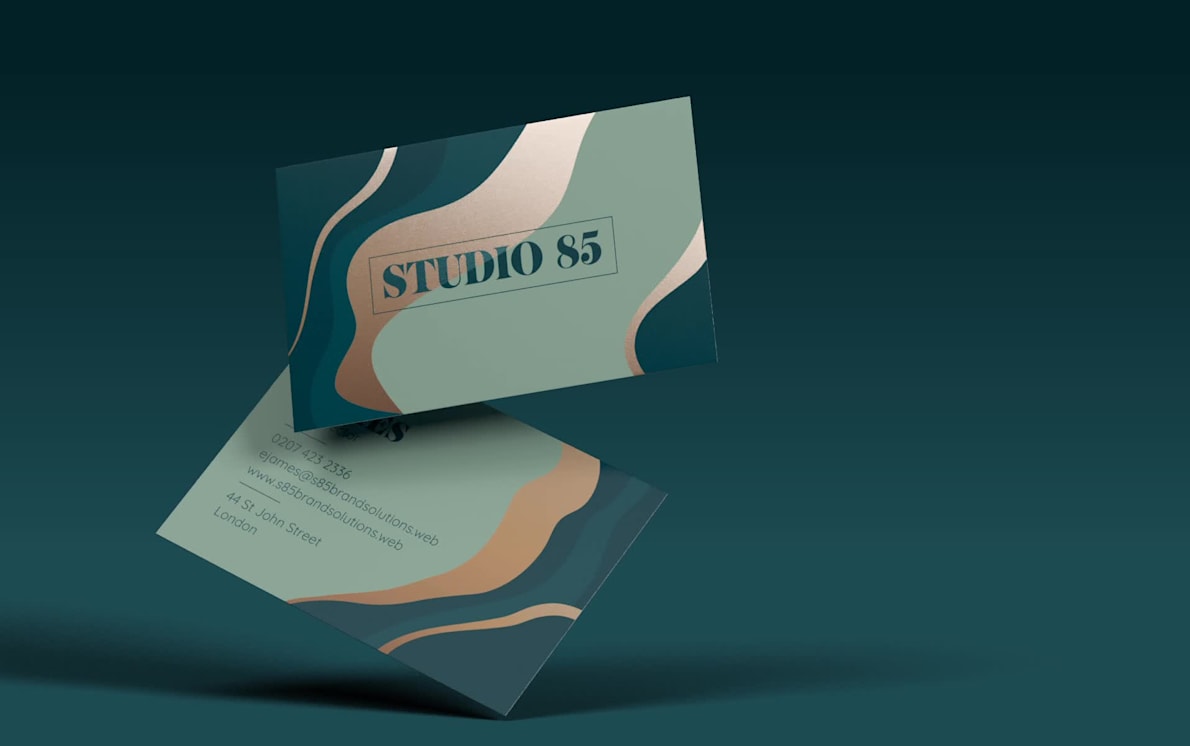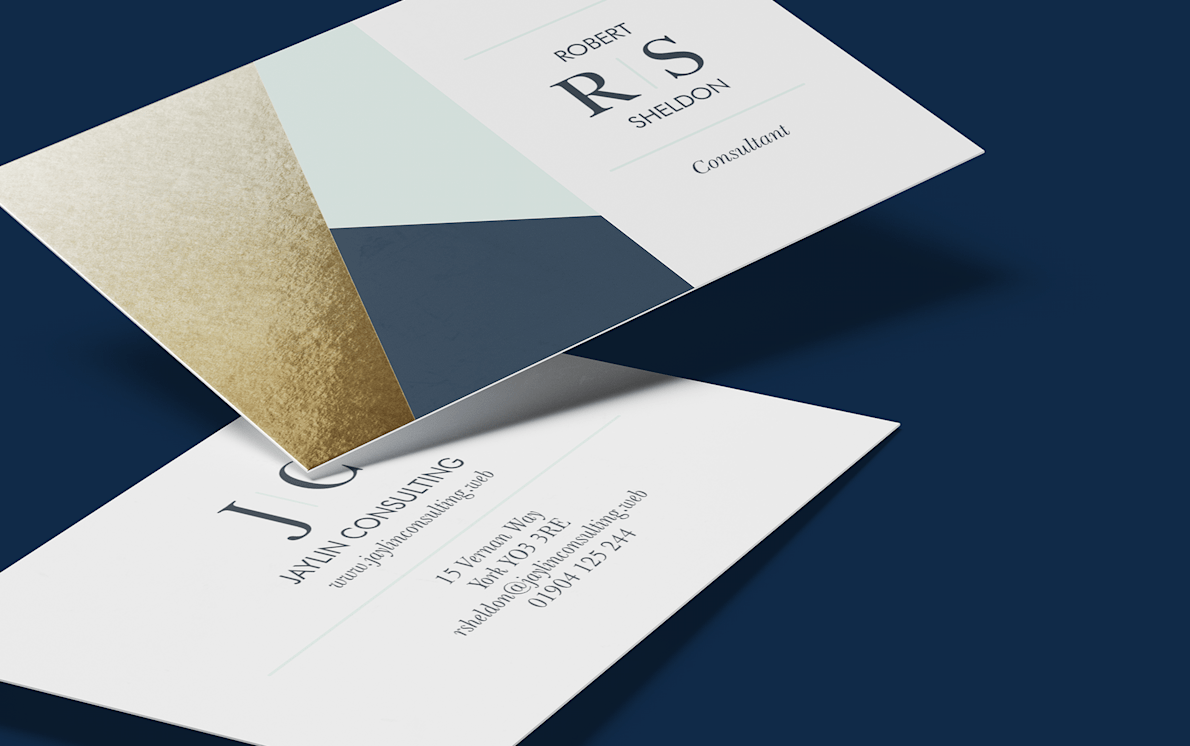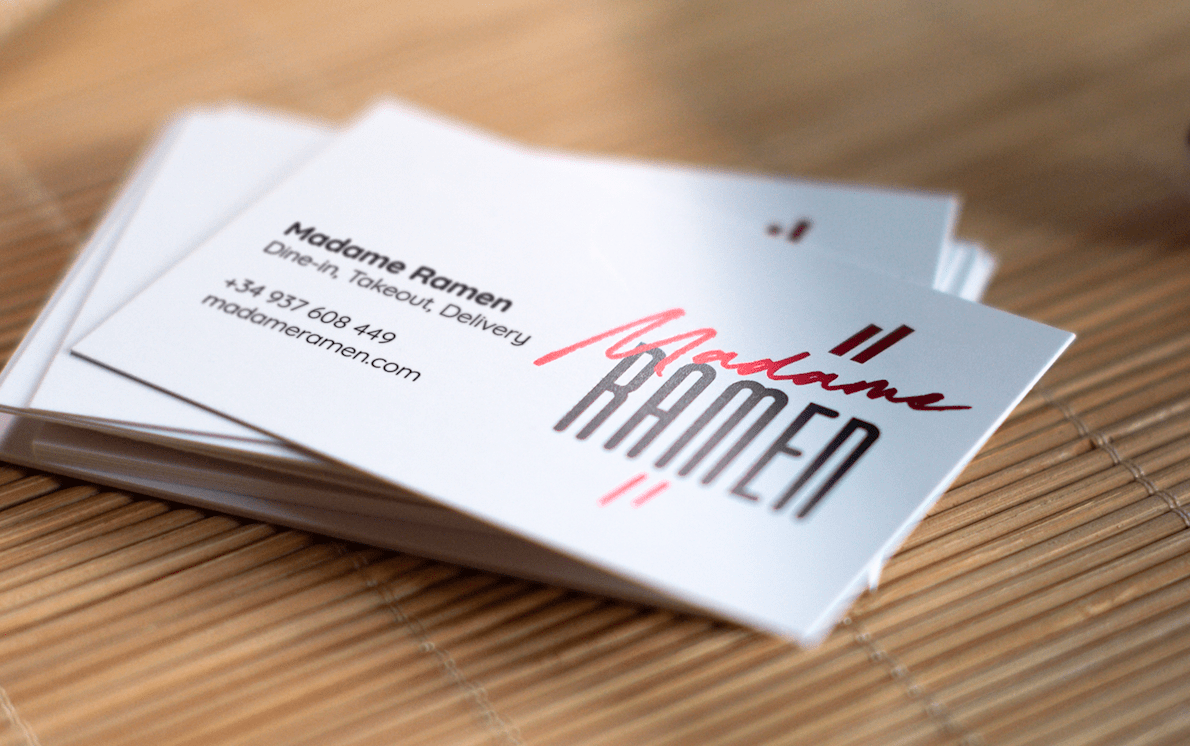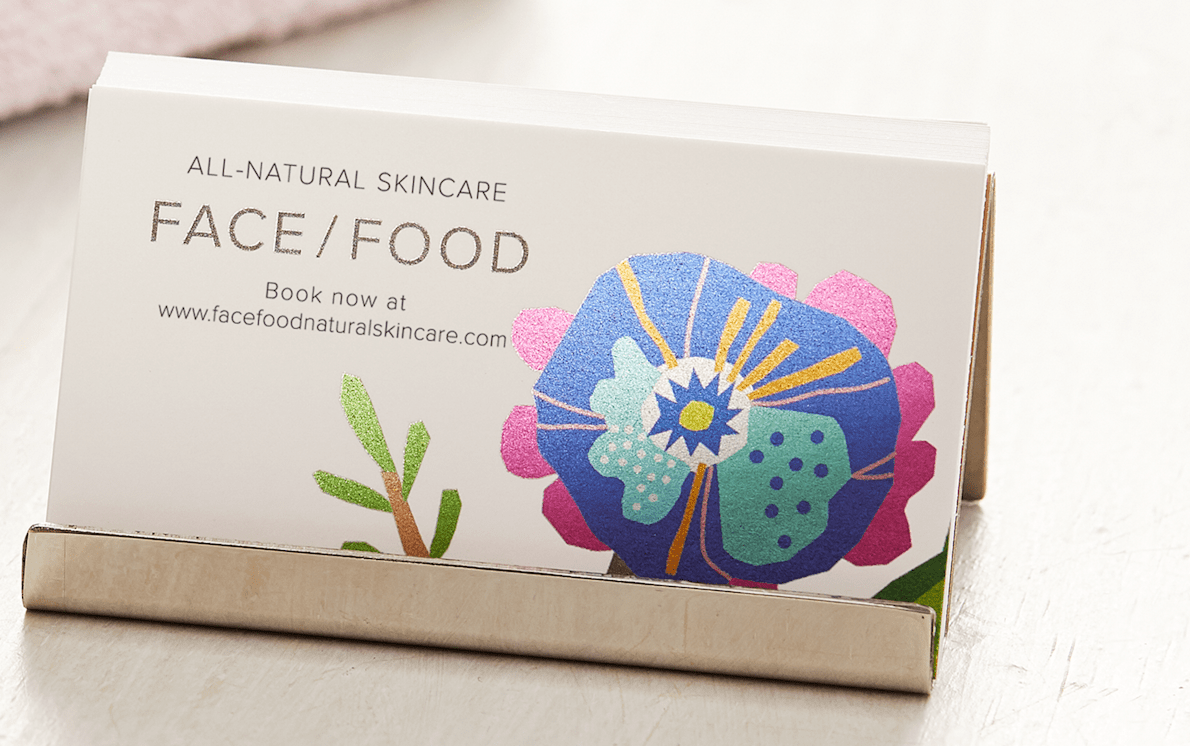 Add metallic accents to your card to highlight text, logo and more. Customise your design and choose which parts should shine and stand out. See details
Fetching compatible options

100% satisfaction guaranteed
Play up key info and images with metallic business cards.
2 size options
400 gsm paper stock
Glossy or matte paper
2 corner options
Shiny, metallic accents on the front
Matte, easy-to-write-on back
Cards that shine
Ready to go from standard to standout? With metallic business cards, add shimmer to parts of your design, including your company name, logo or text. The shiny finish adds a layer of creativity and professionalism to your card, while the reflectiveness beautifully complements bold text and high-contrast colours.
Style & substance
Metallic business cards don't just look great, they also help you direct customers where to look. Spotlight key information or design elements on your card front that you think should stand out. This can help keep timely messaging, updates or branding top of mind. What's more – these thick 400 gsm cards can be printed on both matte and glossy paper stocks. Plus, you can add rounded corners or try a square shape for an extra special touch.
Simple design experience
Ready to create your metallic business card? Start by choosing a template from our design gallery or upload your own. Then, add the metallic accents to help create an eye-catching, memorable look. In most cases, you can choose exactly where you want to add the sheen. And if you have any questions about how to do that, you'll see an option to request help. Once you have added all your custom touches and are happy with the design, we'll take care of the rest. Your metallic business cards will reach you looking shiny and ready to impress.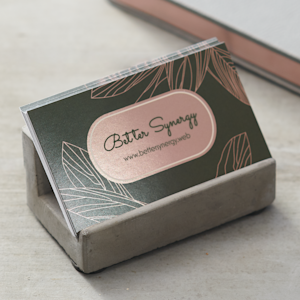 Review Snapshot
Write a Review
---
---
Response from Vistaprint Customer Care Team:
We regret to hear that the metallic business cars are a disappointment for you. We would love to hear further details on the outcome so that we can assist with the best resolution. Kindly reply to this review email and share an image, along with your concerns.
---
Response from Vistaprint Customer Care Team:
We're sorry to hear that the final product did not match the preview and that the colors were completely different than expected. We sincerely apologize for any confusion or frustration this may have caused. To address this issue and find a suitable resolution, please provide us with your order details including the image of the cards received. Thank you for bringing this to our attention, and we look forward to hearing from you.
---
Response from Vistaprint Customer Care Team:
We're sorry to hear that your Business Cards fell short of your expectations, and we greatly appreciate your feedback. We want to ensure your satisfaction and have taken the necessary action on your order. You will be receiving a confirmation email with more details. Feel free to dispose of the item received. You can be assured that your feedback will be shared with the relevant team for improvement.
---
I will buy this product again
Response from Vistaprint Customer Care Team:
We're delighted to hear that you're pleased with your Business Cards. We can't wait for the opportunity to do more business with you again.
---
Our professional designers can help create the look you want.

Printed Product Design