Master your Branding.
We show you how to master the art of branding your restaurant and looking credible.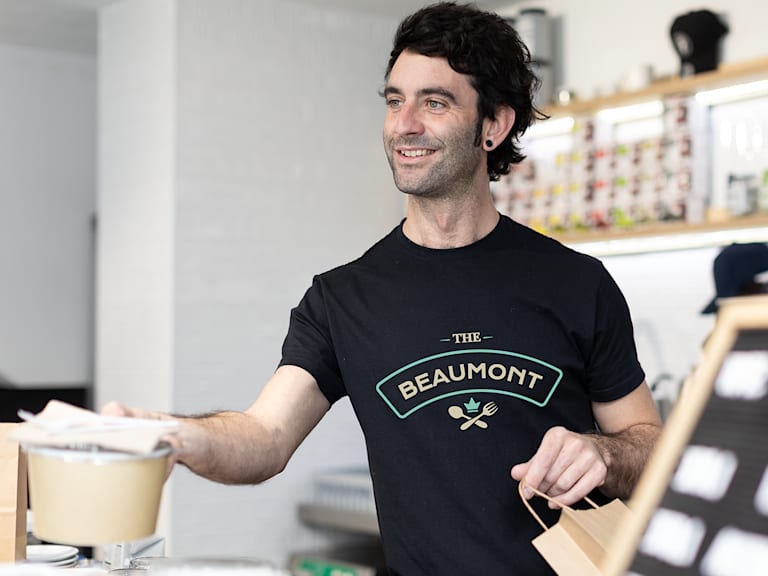 Get the look: Build a consistent brand experience.
The secret to standing out in a sea of competing cafes, restaurants and bars – a marketing suite that fits perfectly together. Match your logo across flyers and banners, and then extend your branding to staff uniforms with custom polos.
The three you need to attract customers.
Attracting a crowd doesn't need to be complicated. Your service and offerings will keep customers coming back for more, but the secret to getting them through the door in the first place is as simple as 1,2,3. Here's what you need for your eatery.
One small thing that makes a big impact.
Sometimes it just takes one thing to make a difference. Simple, inexpensive and effective a sticker can turn your packaging and products into a brand opportunity. Create a custom design and label jars, bottles, takeaway containers, bags and more.